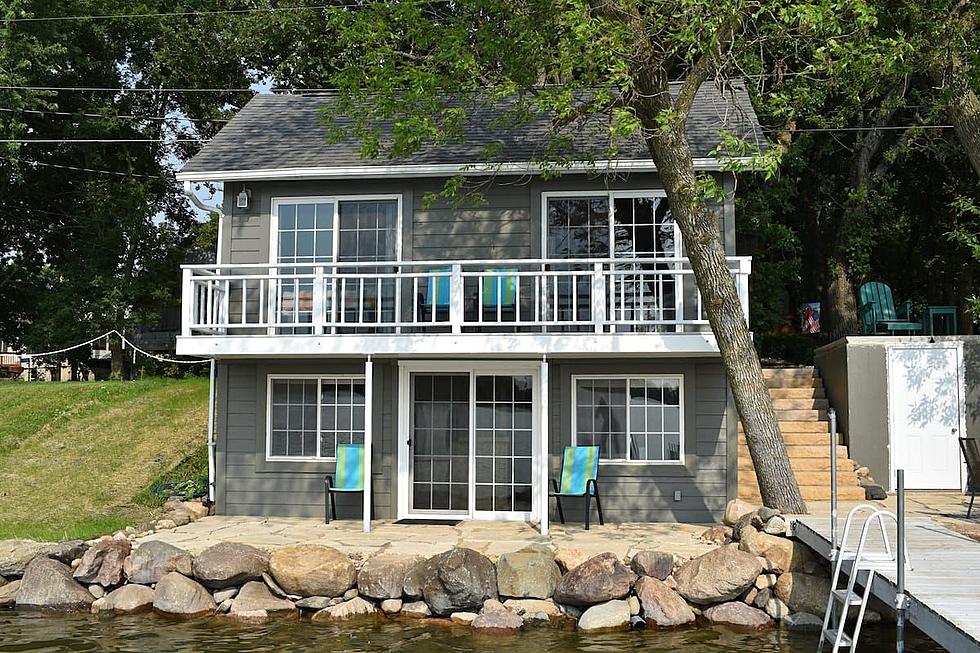 Is This the Best Winter AirBnB in Iowa?
Anne / AirBnB
January isn't really the best time to go on vacation for a lot of people. I mean, PTO doesn't really come aplenty in the first month of the year.
BUT, if you're looking for a weekend getaway in the Hawkeye State, we've got you covered. This isn't just a sit-inside-because-it's-cold-as-frick, getaway, either. You'll find this lakeside cabin has plenty to do in Clarion. Not only can you go ice fishing on the lake right outside, but there's the opportunity for snowmobiling at this remote location as well.
Take a look!
This Might be the Best Winter AirBnB in Iowa
Looking for a quick, winter getaway in the Hawkeye State? Look no further than this cozy, sunset view cabin in Clarion! There's much more than just hanging by the fire, too!
I've never done a weekend trip in the state of Iowa during the winter months. I honestly don't know if I ever went on any sort of vacation with my family during a winter break when I was in school or college. The roads in the winter can be not-so-conducive for that.
My thinking of this place is that it's an incredible opportunity to get out of dodge (pun intended, Fort Dodge is only about 45 minutes away from Clarion) with the family, or for a romantic getaway with one's significant other.
Honestly, for me, given the craziness of the holidays, I don't mind just hanging out at home, too.
Unfortunately, I missed basically all of that this year, as I came down with the flu. Though I got to go out on the town in Cedar Falls with a group of some of my best friends on New Year's Eve, I didn't get to see my extended family at all over Christmas.
I saw my immediate family on my dad's and mom's sides, but Christmas is usually capped off with seeing extended family on the day of the holiday and the day after.
Being sick as a dog mid-pandemic is definitely not conducive to that. I spent all day both of those days in bed, watching Netflix.
Zero-out-of-ten recommend it. I'm one who likes to do some sort of work basically every day, too. That was tough. Your boy got ANTSY.
New Years Resolution to Get Fit? Here's Some of the Best Gyms in Eastern Iowa
Everybody and their mother will be hitting the gym as part of their New Year's Resolution to start 2022. Get a jump on them and find the place you want to get fit in the new year.
Eastern Iowa Restaurants That Opened/Reopened/Relocated in 2021
LOTS of new restaurants opened here in Eastern Iowa in 2021! Here are a list of them, plus restaurants that reopened or relocated.