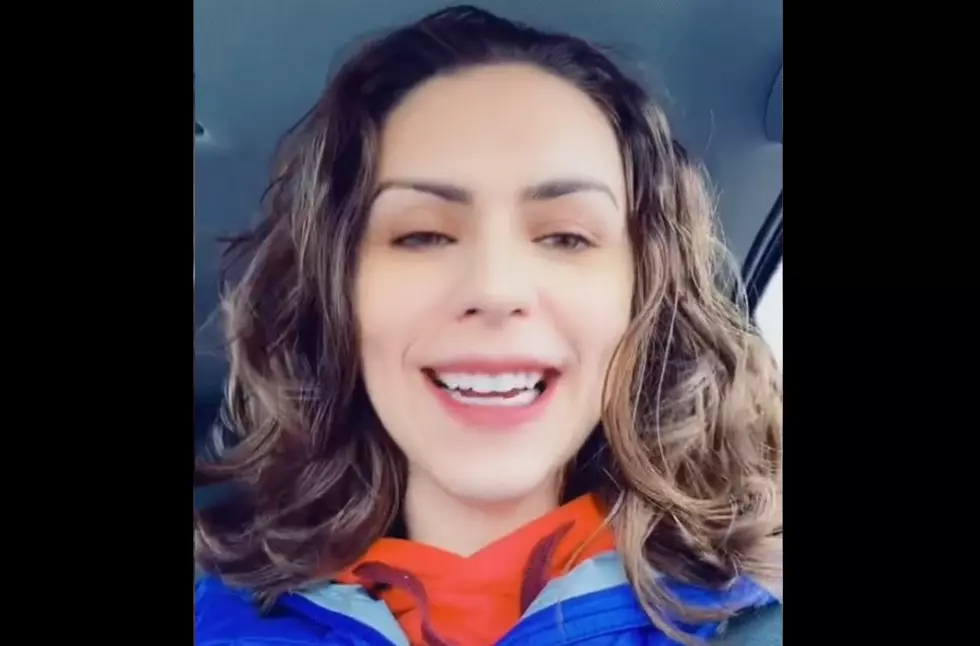 Woman Goes Viral After Comparing Iowa to Her Former State [WATCH]
@katphishhbishh, TikTok
A new resident of Iowa whose online video has gone viral just can't get over the differences from her former home state. She loves it here. At least I think that's the case. As she says, "It's crazy different."
Her name is Kate Bishop and in the video, she has a North Face jacket on in addition to what appears to be a hooded sweatshirt. That right there proves she's made the transition to Iowa successfully as that's my normal outdoor attire for the better part of six months every year. It's the perfect clothing choice for Kate's TikTok video that's labeled "I could go on and on about all the differences between the two states and 90% would consist of the shock of the insane weather." However, she doesn't once mention the weather once in the video.
Kate actually centers around why Iowans seem to be in a good mood. She believes it has to do with our experiences at stores and the Department of Transportation office (Personally, I haven't had the DOT one she describes). Kate is flabbergasted by the fact that Iowa's population is "so low" (her words, not mine), but our stores are "the same, or bigger." We may need to do a study on that one.
Just as good as Kate's video which you can see below, are its comments. Here are some of my favorites:
Don't californiacate Iowa!
Hey don't spread too many of our secrets....we like our low numbers.
I live in Iowa too and I am from California originally... I am so glad someone actually understands how I have been feeling!!!
Is this heaven????? No it's Iowa. Where do you get your hair done???
There's a Trader Joe's in Iowa?!
It's ALL TRUE!! I'm a transplant from So Cal. You'll love it once you acclimate!
Probably find that most people use common sense here also.
Welcome to Iowa! We have our good days and our bad days. It really depends. lol
Idk where you are in Iowa but FYI…. This is not the general culture of the Midwest. niceness yes….. non-overworked employees though???? Yeah, no.
10 Cute Cabins for Rent in Eastern/Central Iowa
Looking for a little weekend getaway? Here are some cute cabins in Central/Eastern Iowa that are available to rent on Airbnb!
Morgan Creek Park Redevelopment
The park has an impressive new entrance off E Ave. NW as well as an all-inclusive playground for kids, a new paved trail, large shelter, and more.
15 Iowa Restaurants on the Water That You Can Visit This Summer
We may not have as many bodies of water as Minnesota or Michigan, but that doesn't mean we can't enjoy the ones we have! If you're looking to have some food or drinks out on a patio by the water this summer, there are quite a few places here in Iowa that you can check out. Here are 15 of them!