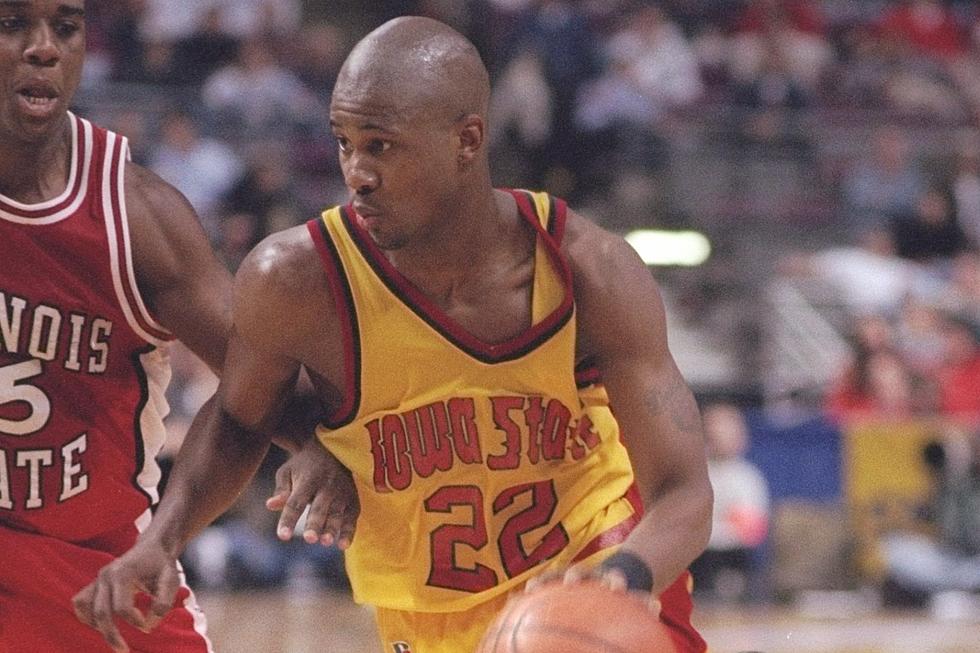 Iowa State Basketball Hall Of Famer Passes Away Suddenly
Getty Images
An Iowa State basketball legend died Wednesday doing what he loved to do most. Play basketball.
The Des Moines Register reports that former Iowa State Cyclone star and Hall of Famer Dedric Willoughby died while playing basketball near his home in Atlanta. He was a guard for Tim Floyd's Iowa State teams between 1995 and 1997 and later followed Floyd to the NBA and the Chicago Bulls. The school confirmed his death Thursday afternoon. Willoughby was just 49 years old.
Dedric Willoughby was one of the greatest shooters in Cyclone history. KCRG reports that he was named Big 8 Newcomer of the Year in 1996 and helped lead Iowa State to the school's first-ever Big 8 Conference Post-Season Tournament title in 1996. His free throws in the final seconds helped the Cyclones hold on against #5 Kansas 56-55. He was named the tournament MVP.
During his senior season, he made 102 three-point shots, a total that is still #1 for a single season at Iowa State, according to KCRG. Willoughby led Iowa State to the Sweet Sixteen his senior year. In his last game as a Cyclone, he hit 8 three-point shots and scored 34 points as Iowa State lost a heartbreaker to UCLA 74-73. His 34 points are the most a Cyclone has scored in an NCAA Tournament game.
Willoughby ended his Iowa State career as the first Cyclone player to score over 1,000 points in just two seasons, according to KCRG. The Register reports that he was named to the Iowa State all-century basketball team in 2008, and was selected for the Iowa State Athletic Hall of Fame in 2012. He would reunite with coach Tim Floyd in the NBA, playing one season for the Chicago Bulls in 1999.
LOOK: Biggest underdog victories in March Madness
Every spring, legions of sports fans turn their attention to college basketball when
March Madness
takes the national spotlight. Using aggregated Associated Press data, BestOdds has come up with 10 of the biggest—and most unlikely—underdog wins in March Madness history.
30 famous people you might not know were college athletes
Stacker
dug deep to find 30 celebrities who were previously college athletes. There are musicians, politicians, actors, writers, and reality TV stars. For some, an athletic career was a real, promising possibility that ultimately faded away due to injury or an alternate calling. Others scrapped their way onto a team and simply played for fun and the love of the sport. Read on to find out if your favorite actor, singer, or politician once sported a university jersey.