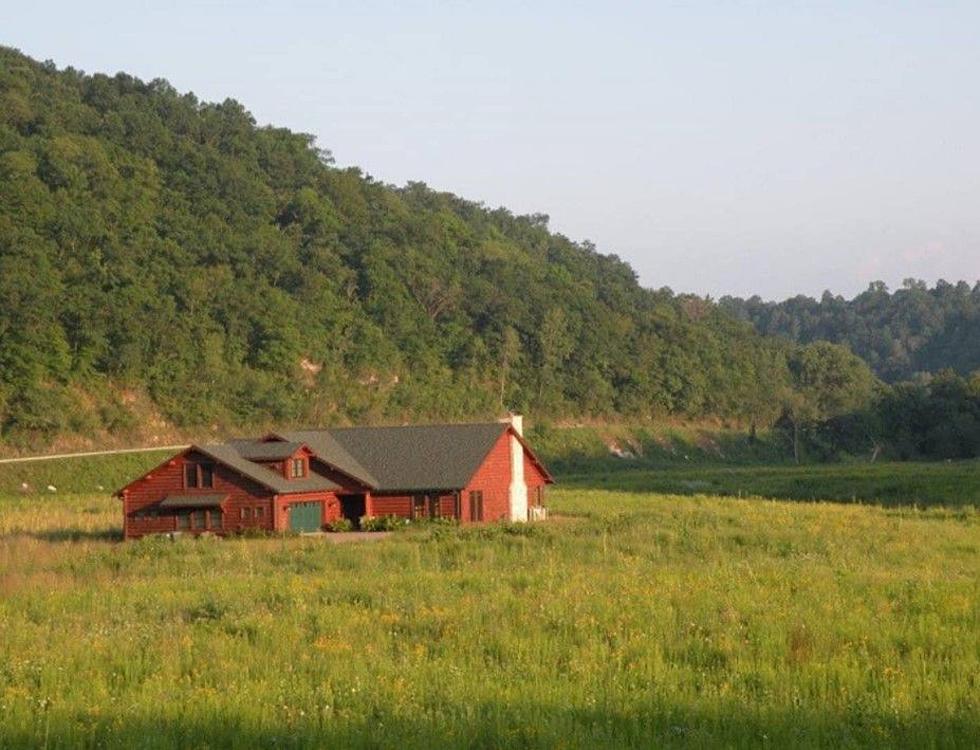 THIS is the Most Picturesque Airbnb in Iowa See it for Yourself [GALLERY]
Monte And Mollie via Aribnb
Yep, I have found Iowa's most picturesque Airbnb. Scenic inside and out. And, YES I have stayed there - TWICE with visit three coming this July. I can't wait to return, but also can't wait to show YOU this amazing space and its surroundings.
Again, I... love... this... house!
The home is Prairie Song Farm. Located in tiny and unincorporated Dorchester, the home sits in the Driftless Area. It's only about 20 minutes from the Minnesota border, and also close to Decorah if you're looking for activities.
That said, when you see this place, you'll realize you don't need activities unless you enjoy trout fishing, which you can do from the property!
My family stayed for the first time in August 2020. With COVID running rampant, we didn't want to travel far as a group. This was the perfect option. But COVID or no COVID, it's still the best Iowa getaway you'll find this spring.
Before we look inside, and outside of Prairie Song Farm, here are some stats on the house:
Custom-built log home
Can hold 6 guests
3 Bedrooms
5 Beds
3.5 Bathrooms
Hiking trails thru-out 98 acres
Washer/Dryer available
Pets are allowed
Fishing allowed (except October 1st thru mid-February to protect fish spawning)
Almost perfect 5-star review
Fireplace inside, firepit outside
Wifi
With those amenities and the picture-perfect scenery, I know you're enticed, right?
Time to take a look at the amazing Prairie Song Farm, Iowa's most picturesque Airbnb! Check it out, make a stay, and I promise you'll fall in love with it as my family did!
This is the COOLEST Airbnb in Iowa
You have to see it to believe it's actually IN the state of Iowa!
If you're still jonesing for another awesome Iowa, maybe this one will scratch that itch? Check it out.
Old Iowa Barn Transformed Into Quaint Rustic Cabin That You Can Stay In [GALLERY]