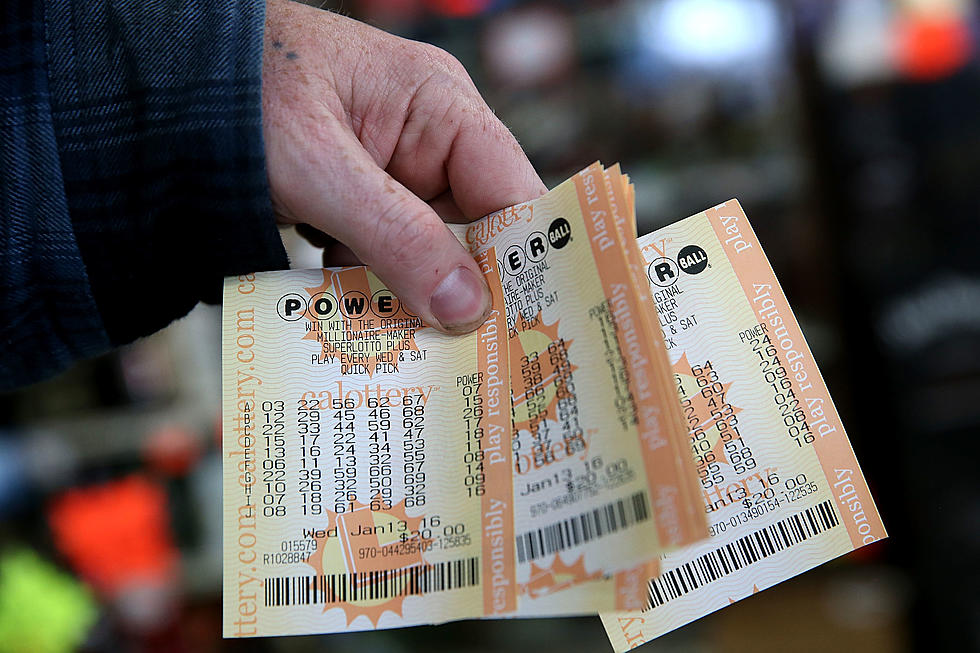 Multi-Million Dollar Lottery Ticket Sold in Iowa Was Only One in the U.S.
Getty Images
If I ever win something really big, I want to hear the sound of a cash register or slot machine making that beautiful jackpot sound in my head. Of course, I realize that isn't reality. However, someone in Iowa is holding a multi-million dollar lottery ticket. The only questions are a)Do they know? and b)Who are they?
According to the Iowa Lottery, a ticket worth $2 million was sold at a convenience store in Forest City, Iowa ahead of Monday's $403.9 million Powerball drawing. That $2 million ticket missed winning the massive jackpot by just one number and was the only $2 million ticket sold in the entire country for Monday's drawing.
The $2 million ticket sold at the Casey's store on Highway 69 S. in Forest City had the first five numbers in the drawing... 3-6-11-17-22. Even though they didn't have the Powerball number (11), they added the Power Play option to their ticket. That doubled their prize from $1 million to $2 million... just a little bit of a difference.
Even though we don't know who holds the $2 million ticket from Monday, we do know it's the second $2 million Powerball ticket sold in Iowa this year. Back on January 10, Karla and Keith Elenz of New Hampton won the same prize. The happy couple turned in the winning ticket three days later (photo below).
Perhaps there's some special luck in that part of Iowa this year. Both Forest City and New Hampton are in northern Iowa, about 90 minutes apart.
Tonight's Powerball drawing is for an estimated $420 million.
The ABCs of Iowa
I know Iowa may not be the most popular state to visit, but we still have plenty to offer! Using countless article, websites, lists, and maps, we put together a list of some of Iowa's best and biggest events, venues, and attractions using every letter of the alphabet (which wasn't easy)! Unfortunately, we couldn't include EVERY awesome place in the state (there aren't enough letters!), but here are our Iowa ABCs:
The Little Things Our Significant Others Do That Drive Us Nuts
The more time you spend with someone, the more you notice their little 'quirks.' Sometimes those quirks are cute and fun, but other times? Not so much. Here are some of the little things that our significant others do that drive us crazy!