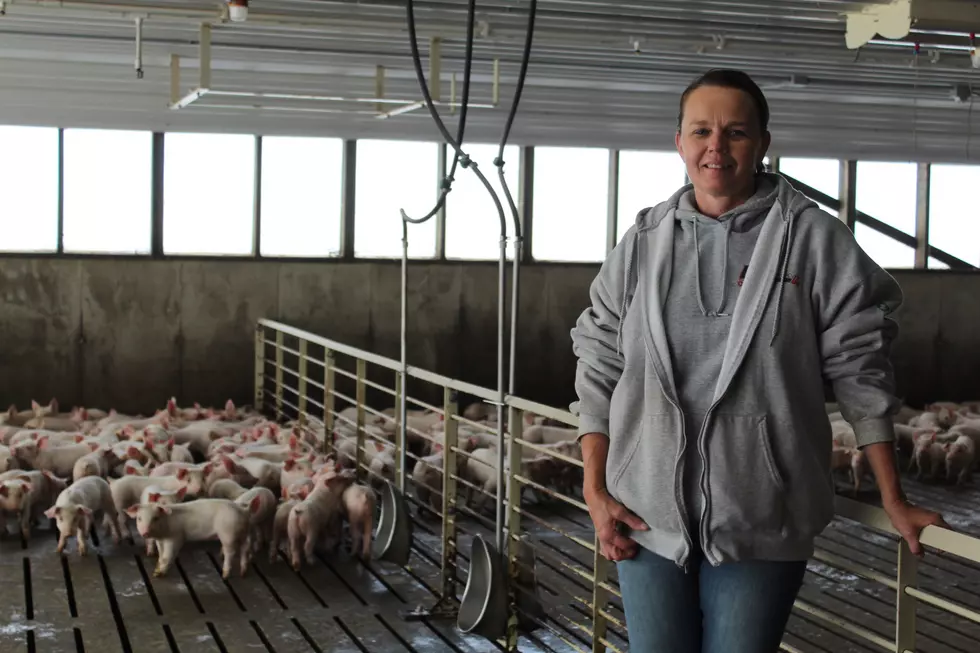 Iowa Pork Leader Challenges Local Farmer With Giving Challenge
Townsquare Media; Kailey Foster
As we head into the holiday season, we start to get into a giving mood. People love to take this time to not only show their friends and family how much they care but also those that are less fortunate.
For the last five years, Iowa pork producers have been giving back by joining forces with producers across the country in a "Give-A-Ham" challenge. From around Thanksgiving to Christmas,  millions of pounds of ham and other pork products are donated to food banks, food pantries, churches, and other food programs.
This challenge is passed along on social media making its way from pig farmers all the way to the halls of Congress.
Iowa just kicked odd Iowa's part in this nationwide effort with a donation from the Iowa Pork Producers Association's president. Kevin Rasmussen and his wife Lisa donated ten 4-pound hams to Upper Des Moines Opportunity, a local food bank in Humboldt.
In a press release from Iowa Pork Producers, Rasmussen says;
I'm proud to be part of an industry that has already made significant contributions during the past three years to help the food insecure, just as we did with Pass the Pork and our Thank You tours to eight Iowa communities. We can all pay it forward with pork. Giving back to our communities is a core value of pig farmers in Iowa.
In Rasmussen's video, he calls on Eastern Iowa's Trish Cook, the president-elect of Iowa Pork Producers to join in his footsteps and make a donation.
Take A Tour of CBL Farms