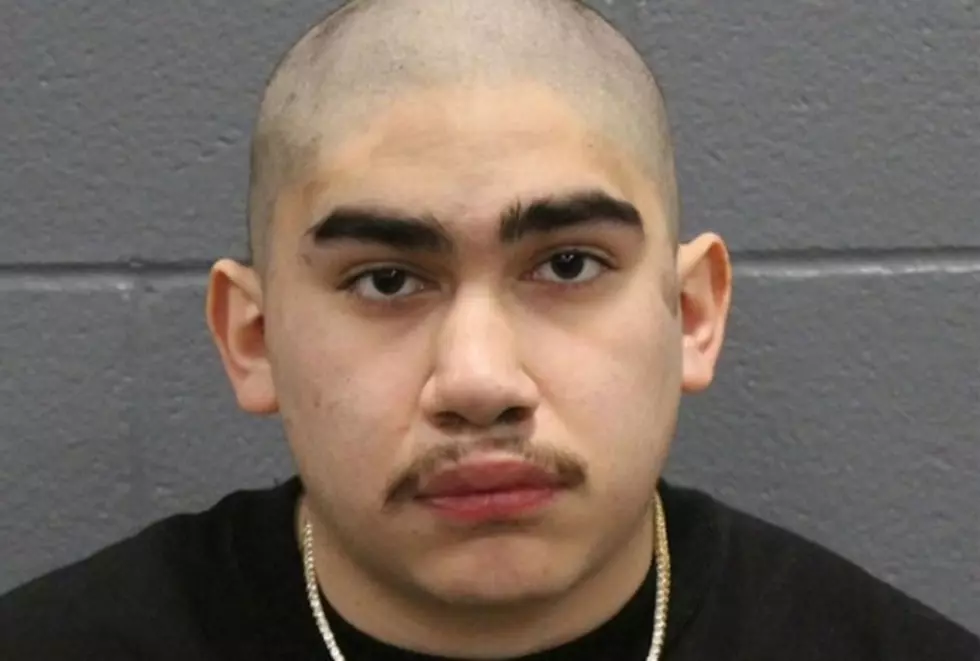 UPDATED: Arrest Made In Murder at Iowa Casey's Store
Marshalltown Police Department
[UPDATED] The Marshalltown Police Department has announced the arrest of 20-year-old Rocky Trujillo of Marshalltown in the murder of Michael West of Marshalltown.
Trujillo has been charged with 1st Degree Murder, 1st Degree Robbery, Going Armed With Intent, Assault with Intent to Inflict Serious Injury, and Trafficking in Stolen Weapons. He's being held at the Marshall County Jail.
[ORIGINAL STORY] Authorities in central Iowa are seeking a person in a shooting at a convenience store in Marshalltown early this morning.
According to the Iowa Department of Public Safety, Marshalltown police were called to the scene of a shooting at the Casey's store at 111 North 3rd Avenue in Marshalltown just after 3 a.m. this morning. When law enforcement arrived, they found a male victim had been shot. The man has passed away. He has been identified as 48-year-old Michael West of Marshalltown. Police say he was working in the store at the time of the shooting.
Police are looking for the person in the photo above. They say he is a short adult male who was wearing a black hooded sweatshirt and black sweatpants and was seen leaving the area. As you can see in the photo, it appears he was also wearing mismatched shoes. Authorities say he may be Latino, with an accent. Law enforcement is investigating what led to the shooting.

Anyone who has any information on the person above is asked to call the Marshalltown Police Department at 641-754-5725. Tips can also be submitted by text to CRIMES (274637). Please text the word "marshall" to that number. Or, you can also call 641-753-1234.
To keep up with the latest in local news, download our app and sign up for alerts that interest you. Choose from 'Breaking News,' "Local News,' and much more. The app is free to download, in your app store.
KEEP READING: Here are the best places to retire in America