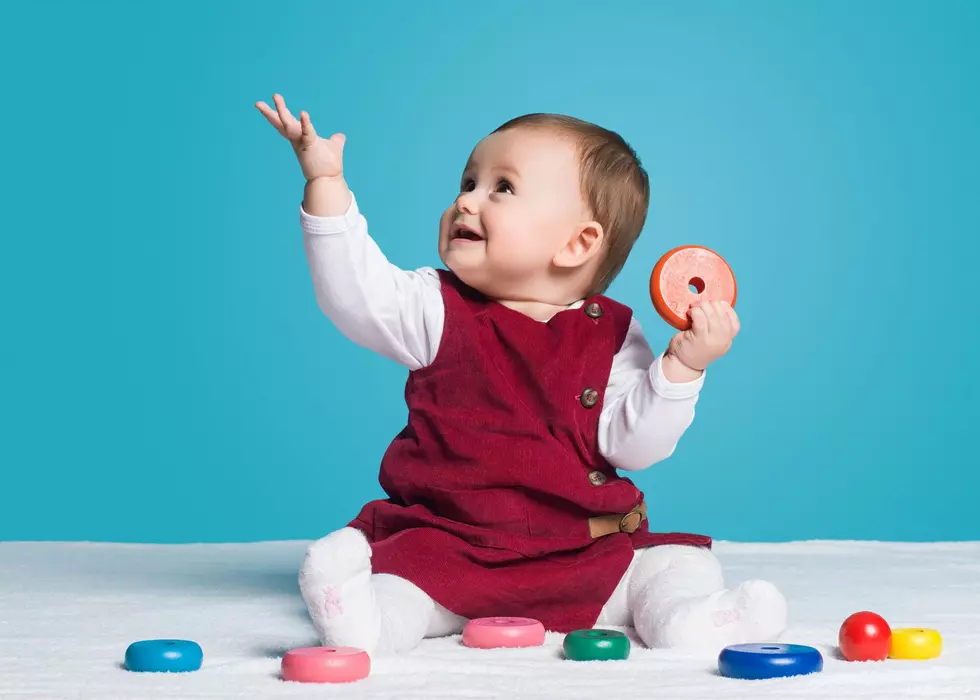 You Named The Child What? Iowa's Most Popular Baby Names Of 2022
Canva
A lot of bundles of joy came into the world in Iowa and local hospitals rounded up some of the most common names that parents had for their new kiddos.
I think we can agree that modern naming conventions can get really out of hand. There are so many unnecessary y's and consonants and people that try too hard to be unique. The worst offender I've seen on Facebook lately was this gem:
Praeigh-Lynn Decemberleigh MacKynnleigh. 
I get double names, I go by 'Sarah Lynn' if I'm in trouble. But that girl won't remember how to spell her name her entire life. And yes, the mom built it up on Facebook as "the name" big reveal, as if we were all on baited breath to hear it.
But luckily Iowa's favorite baby names of the last year are not that 'eigh' heavy.
Iowa Favored Old-Style Names
Local hospitals released the most popular names that parents in the QCA have chosen for their babies and honestly a lot of them sound pretty classic. According to WQAD, here's what UnityPoint Health- Trinity had:
Bettendorf BirthPlace
Jack/Jaxon
Miles
Henry
Asher
Dominic
Sofia/Sophia
Elizabeth
Mila
Camilla
Eleanor
WHBF reports that MercyOne found these to be the favorites at their locations:
MercyOne Central Iowa (Des Moines)
Liam
Henry
Isaac
Oliver
Olivia
Scarlett
Charlotte
MercyOne North Iowa (Mason City)
Oliver
Henry
Jaxon
Hayden
Olivia
Eleanore
Evelyn
MercyOne Dubuque Medical Center
MercyOne Northeast Iowa (Waterloo)
Luke/Lucas
Jackson/Jaxon
Hudson
Grayson/Greyson
Sawyer
Daniel
Ellie/Elliana
Maeve
Layla
Remy
Evelyn
Serenity
MercyOne Clinton Medical Center
And as a QC bonus, some favorites in Moline BirthPlace:
Theo/Theodore
Jaxon/Jackson
Maverick (is this because of the new "Top Gun"?)
Cooper
Ezra
Sofia/Sophia
Adelyn
Amelia
Olivia
Emersyn
Nationally, the top girl name for 2022 was Olivia, and the top boy name was Liam, according to Babycenter.
Banned Baby Names In America
Is This Available Garner, IA Home Actually Willy Wonka's House? You Decide
Various 70's style remodels make this home in Garner a different one.