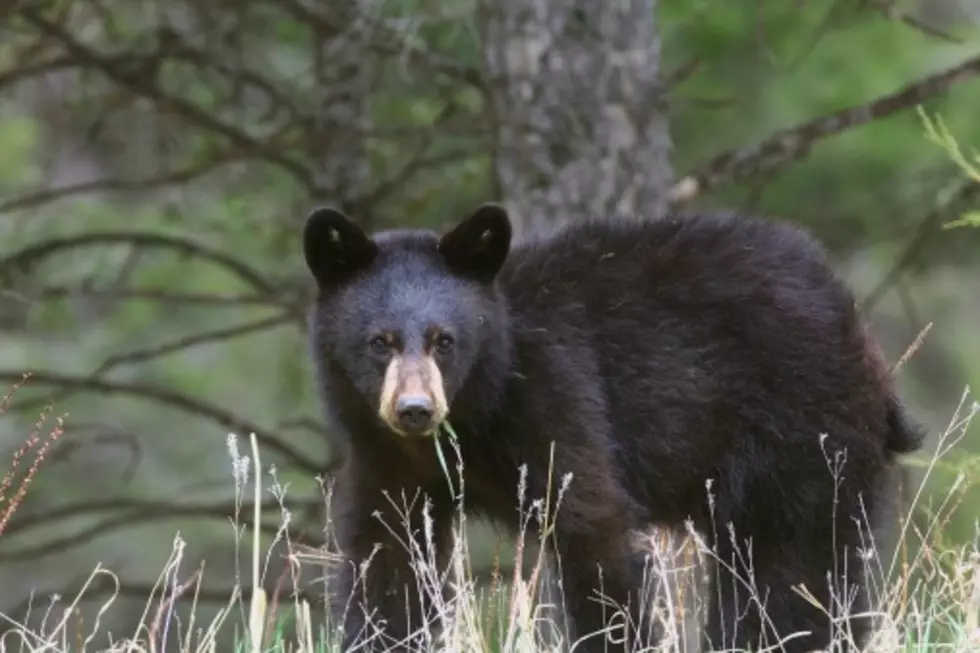 Iowa Hunter Has Close Encounter With Adult Black Bear [VIDEO]
Thinkstock
A northeast Iowa man went turkey hunting last weekend in Winneshiek County, but it certainly wasn't turkeys he was talking about afterward. No, Zach Anderson encountered an adult black bear.
Anderson's Facebook post describes what happened Saturday morning:
I had a full grown black bear cruise by me 10-15 yards this morning... When the shock wore off I started recording! One of the coolest things I've ever seen! P.S. Lil Scary!
According to Decorah Newspapers, black bears being spotted in northeast Iowa is common in the spring. Winneshiek County Sheriff Dan Marx says they're usually young males that have been pushed out of Minnesota or Wisconsin by older male bears during the mating season. However, he did say this sighting is earlier than normal, and the bear is larger than those usually seen.
If you see a black bear, leave it alone and it shouldn't bother you. Marx says they're only dangerous when they feel threatened. Male black bears typically weigh between 150 and 300 pounds but have been known to reach up to 600 pounds.