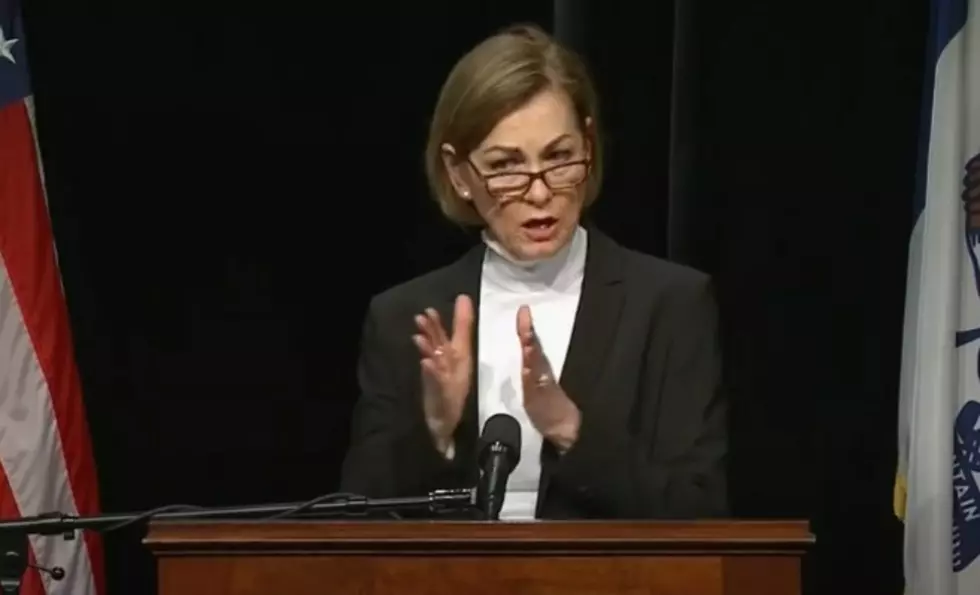 Gov. Reynolds: Iowans Will Be Able to Get At-Home COVID Test Kits
Iowa's News Now
The COVID-19 pandemic is certainly not the house of fire it was at this time last year, and certainly a far cry from where it was this past fall. However, people are still getting COVID. In the past 24-hours, the state's dashboard indicates Iowa had another 110 cases.
COVID cases are trending down, but testing remains important
While hospitalizations are way down, and 1.4 million Iowans are fully vaccinated against COVID, there's still a need to keep testing. With the Test Iowa sites closing for good (we certainly all hope). Symptoms are something people want and need to track. Soon, you'll be able to do so at home.
Details are still slim for now
When will Iowans be able to grab a home test kit? From where will we be able to get them? These are questions that don't yet have an answer. Also, Gov. Reynolds did not disclose the purchase price of the contract to secure the kits. According to a Radio Iowa story, the Iowa Department of Public Health says the exact way for Iowans to get a kit will be released in a couple of weeks.
What the governor did confirm is the State Hygienic Lab will play a role in distributing the at-home COVID kits. There will be no preconceived conditions needed to obtain a kit either, according to the governor. As of this writing, 47% of eligible Iowans are fully vaccinated. Iowa ranks 22nd in the nation among states for vaccination rate.
Regarding the Test Iowa sites, the Cedar Rapids location officially closes today, while the Waterloo location will shut down for good tomorrow (Friday, June 25) at 4 pm.
How Many in America: From Guns to Ghost Towns
Can you take a guess as to how many public schools are in the U.S.? Do you have any clue as to how many billionaires might be residing there? Read on to find out—and learn a thing or two about each of these selection's cultural significance and legacy along the way.
Hilarious Iowa DOT Signs
Anyone else share a sense of humor with a state's Department of Transportation? Just me? Well, every Monday the Iowa Department of Transportation puts up a sometimes hilarious, sometimes straightforward message on their road signs across the state. This is called "message Monday" and Iowa DOT tries to entertain and educate drivers through these signs. Here are just a few of our favorites.