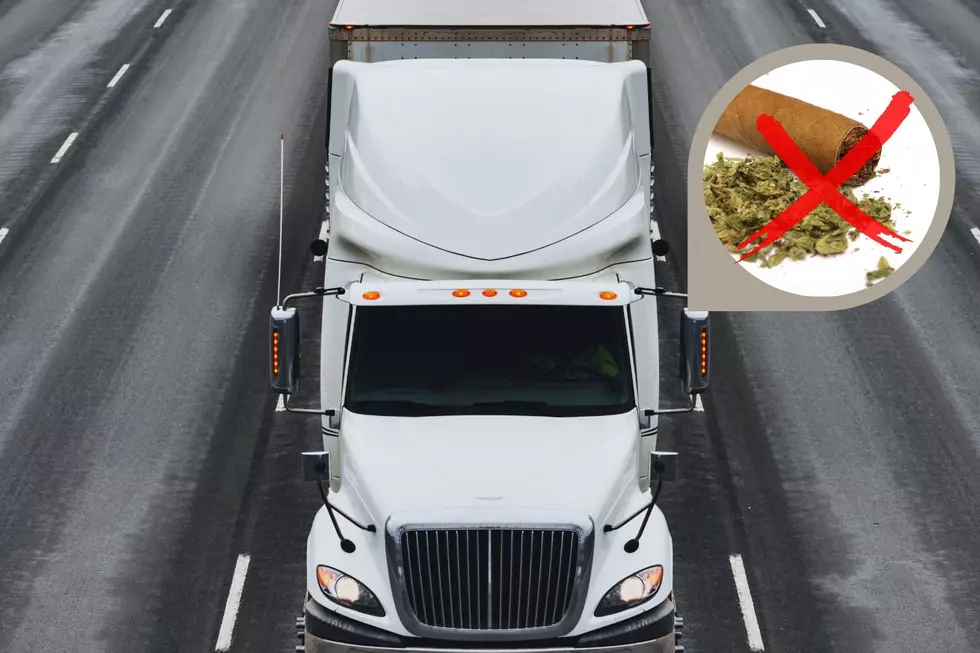 Iowa Court Says Missouri Truck Driver Can't Have Medical Marijuana
via Canva
While marijuana laws have been loosening up in some states, in others, like Iowa, it hasn't changed.
In Iowa, it is illegal to possess marijuana for personal use. However, in 2018, Iowa's medical marijuana program began with many restrictions which include the possession of flowers (loose leaf "joints") or THC-infused edibles.
This distinction is key for a case that recently was brought up to the Iowa Court of Appeals.
According to court documents, on September 8th, 2021, Darryl Hurtt, a commercial truck driver from Missouri was pulled into a weight station in Iowa for a weight violation. Officer Justin Brown, with consent from Hurtt, stepped on the passenger-side step of the truck when he noticed the smell of marihuana.
When asked "where the weed was in the cab," Hurtt showed the officer four blunts containing marijuana.
Hurtt had purchased marijuana from his home state of Missouri using his medical marijuana card. He explained to the officer that he had only the amount that he was prescribed and had his card on his person.
Officer Brown then placed Hurtt under arrest.
Hurtt was charged with "first 3 offense possession of a schedule I controlled substance—marijuana, in violation of Iowa Code section 124.401(5) (2021)".
According to court documents, Hurtt moved to dismiss the trial alleging his prescription required him to take his medication with him due to his profession and not having the ability to be home every night. He alleged that his "right to freely travel, if unable to carry his medicinal marijuana through other states, would be violated"; he "had in his possession only the amount of marijuana prescribed to him".
The state of Iowa did recognize Hurtt's medical card as valid, however, says Hurtt traveled with the substance in an illegal form.
The court says that Iowa's regulation of controlled substances such as medical marijuana does not impair Hurtt's right to come into or leave Iowa, therefor the motion to dismiss the charges was denied.
Most Commonly Used Drugs in Iowa
Here's a breakdown of how much we use legal and illegal drugs in the Hawkeye State -- all with the statistics to back it up. Some of it isn't pretty, but it's the truth.