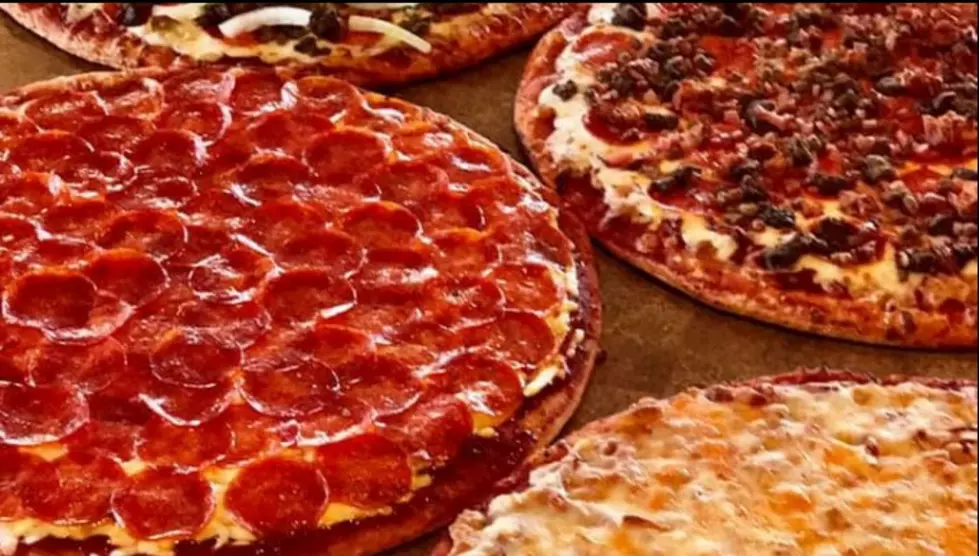 Iowa-Based Pizza Restaurant Expands to…Where?!
Happy Joe's, Coralville via Google Maps
This may confuse you after the closure after their recent closure in NE Cedar Rapids/Marion, but Happy Joe's is headed overseas..to Egypt!
Trust me, I looked it up in case they meant Cairo, Illinois. Or to make sure there wasn't a U.S. city named Egypt. Nope, it's in Egypt, the country.
That won't be the end of their expansion, either. But more on that in a minute. Happy Joe's Pizza And Ice Cream, based in Bettendorf, Iowa, has opened a location in Cairo, Egypt, according to KWWL. A quick Google search noted that as of June 3, 2022, there are 45 Happy Joe's locations in the United States (22 of those are in Iowa, according to the company's website).
Iowa, Illinois, Wisconsin, Minnesota, Missouri, North Dakota, Florida...and Egypt. That's quite a footprint. Here's a look at the brand-spanking-new location in Cairo:
But that's not all. The Middle East and Africa are next.
What does Twitter mean by "back open in Egypt"?
They were there once before, with a location in Cairo back in the late '80s, says KWWL.
50(!) other future locations are expected in Bahrain, Egypt, Jordan, Kuwait, Oman, Qatar, Saudi Arabia, Abu Dhabi, and Dubai.
According to Restaurant News, the company was founded in 1972 by Joe Whitty in Davenport, Iowa. "Happy Joe's dream was to create a restaurant concept that focused on serving America's two favorite foods – pizza and ice cream – in a family-friendly, celebratory environment. Owned and operated by Dynamic Restaurant Holdings Inc., Happy Joe's has been named a FastCasual "Top 200" concept, Franchise Times "Top 400" business, and Nation's Restaurant News "Top 500" restaurant. The family-centric pizza brand has eight companies and 34 franchise locations throughout the Midwest with more in the pipeline."
Here's to Iowa's own Happy Joe's. Uniting the world-one delicious taco pizza at a time!
Iowa's 10 Most Popular Fast-Food Restaurants
15 Iowa Restaurants on the Water That You Can Visit This Summer
We may not have as many bodies of water as Minnesota or Michigan, but that doesn't mean we can't enjoy the ones we have! If you're looking to have some food or drinks out on a patio by the water this summer, there are quite a few places here in Iowa that you can check out. Here are 15 of them!