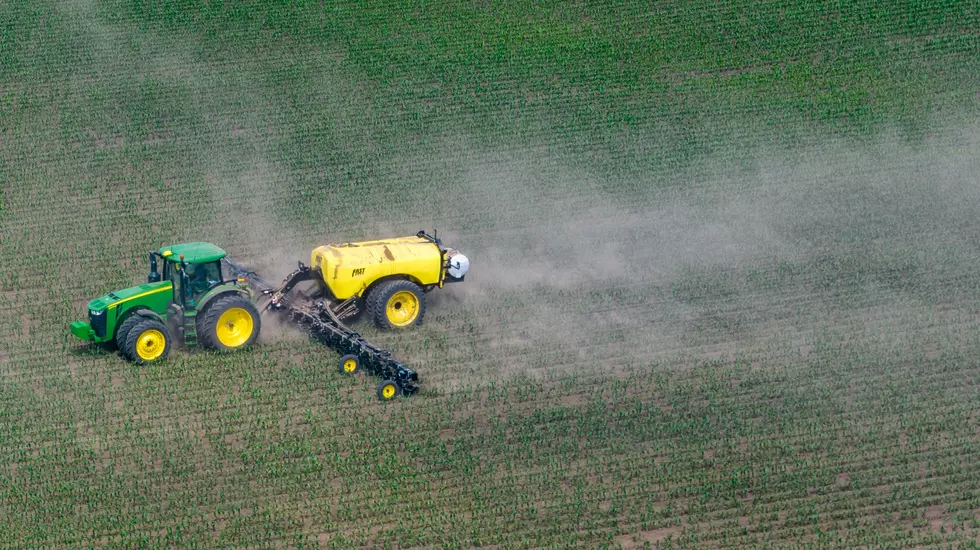 Iowa AG Continues To Fight Washington Leaders For Farmers
Photo by James Baltz on Unsplash
It seems like everyone keeps talking about the high prices farmers are paying for fertilizer, but this is not something just farmers are dealing with. With high prices of fertilizer, more questions rise about access to food and their prices.
Over the past year, Iowa Attorney General Tom Miller has been at the forefront of getting to the bottom of these price increases to help ease the impact it's having on our farmers.
Back in February, Miller wrote to the CEOs of major fertilizer companies; Mosaic, Nutrien, CF Industries, Koch Industries, and OCI N.V., asking them to provide their reasoning for the price increases.
He also requested a study that was done by Iowa State University looking into these price increases. While the final report rose more questions, there was some promising news that came from it; prices are expected to lower as the supply chain improves, ports reopen, labor becomes more available, and energy prices ease.
But even after this information came out in June, Miller said he would continue to look into these price increases.
This week, Miller took another step toward supporting Iowa Farmers by joining agriculture industry leaders in asking Biden to waive import tariffs on fertilizer products from Morocco. In doing so, Miller is joining the efforts of the American Farm Bureau Federation, American Soybean Association, and National Corn Growers Association.
More evidence is emerging that these tariffs are unnecessary to protect domestic manufacturers of fertilizer. These tariffs are the result of intense lobbying by Mosaic Co. and resulted in increased concentration of the phosphate fertilizer market in which Mosaic already had a near monopoly. The ISU study shows that from 2018-19 to 2020-21, net income for Mosaic increased 418%.
In a statement Monday, Miller adds that he is still concerned that manufacturers are taking advantage of the higher crop prices to increase their concerns.
Besides Food, What Are Soybeans Used For?
Soybeans are becoming more and more versatile as people come up with more uses for them. Here is a list of non-food-based uses for soybeans.
Preparing For Power Outages On The Farm
Power outages always seem to happen when you're busy on the farm and with this summer's predicted blackouts, farmers need to start thinking about how they will adjust their operations to manage it.