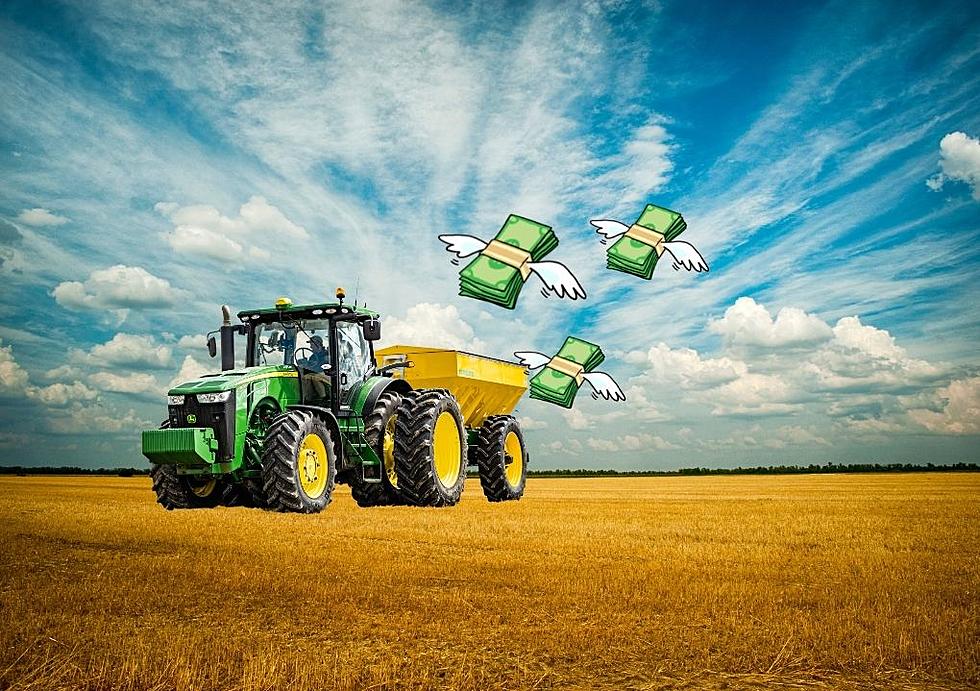 Soaring Prices Cause IA Senator To Fight Fertilizer Tariffs
Kailey via CANVA
As we head into the end of March, farmers are starting to get antsy wanting to get going with their spring planting. In a meeting with many prominent figures of the Iowa GOP such as Clayton County Republican Chairman Joe Zuercher, fertilizers were a big topic that leaders and farmers discussed heavily.
"We're going off fertilizers double to triple what it was year ago. Fuel is double what it was a year ago," said Zuercher… "There's a lot of uncertainty out there today on our farm and others whether we will be able to get everything that we need in order to grow crops and feed everybody to you. Know, and also feed our animals."
And as we hit the end of March, Senator Chuck Grassley said that we are still reaching record prices with inflation and fertilizer prices.
"That's why last week I sent a letter to President Biden and one of the agencies of the executive branch of the federal government called the International Trade Commission," said Grassley. "We ask in our letters for them to do what they can to lower costs and suspend tariffs on imported fertilizers."
Part of the reason for these high prices, Grassley said, is because of the tariffs.
"Can you imagine one company in the United States has 82% of the market on phosphates? And and we've got tariffs on the other 18% coming into the country from another country," said Grassley. "...And that would be Morocco... But why do we need tariffs on Moroccan phosphate?"
Which is why Grassley and other leaders are taking action.
"We wrote this letter asking for adjustment in or do away with those tariffs. So farmers in Iowa are managing tIowa Senator Wants To Do Away With Fertilizer Tariffsheir risks," said Grassley.
Because ultimately these high prices are hurting the farmers
"Farmers are feel very hurt financially by the high price of fertilizers and in the case of chemicals, man may be having difficulty getting chemicals and also high price the chemicals," said Grassley.
Grassley has also called on Attorney General Merrick Garland to look into the concerns raised by American farmers about anti-competitive activity.
Farms For Sale In Eastern Iowa
A look into some of the farmland for sale in Eastern Iowa today.
Yep, You Can Stay in an Actual Iowa Grain Bin!
This Airbnb is so totally Iowa! Stay in a real grain bin converted into a pretty luxurious, cozy rental.