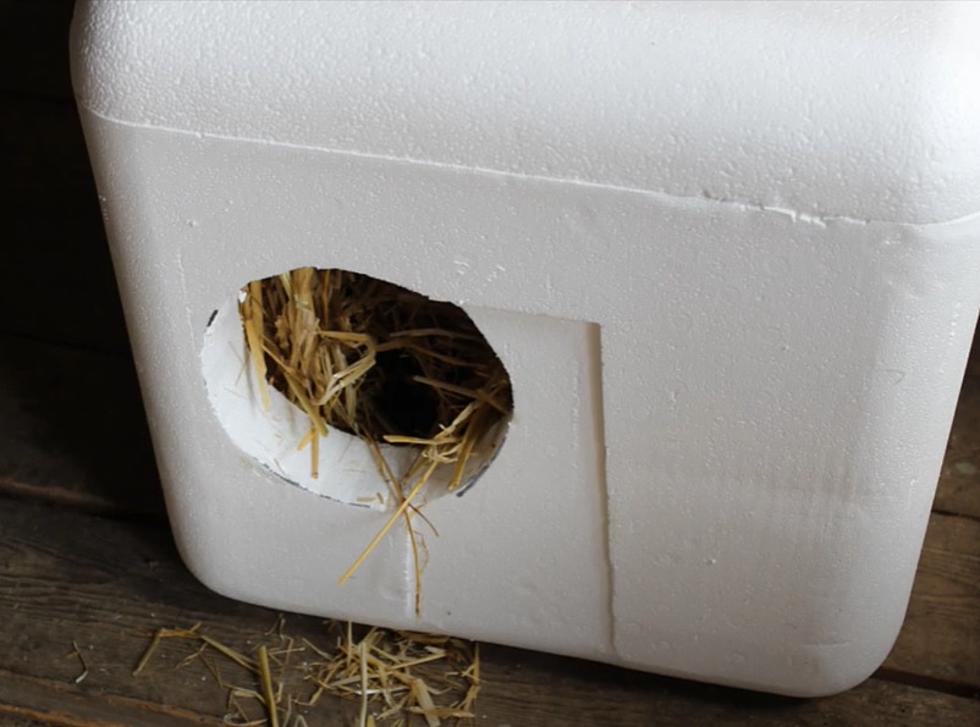 How to Help Stray Kitties Survive This Winter in Eastern Iowa
Vladimir Kitten Project, YouTube
Calling all animal lovers!
Safe Haven of Iowa County, one of the amazing organizations we work with each week for our Furry Friday segment, is helping Eastern Iowans save stray cats and kittens this winter. According to a new Facebook post, they are offering the public Styrofoam boxes that are easily transformed into shelters that can protect cats from harsh winter conditions.
Safe Haven has Styrofoam boxes available for pickup at their shelter in Amana, but they are also offering help with cutting the entrance hole and properly taping the box, if needed. When it's completed, you will need to fill the shelter with straw. The post says that straw is the ideal material to use for the bedding because "it does not hold moisture the way blankets, paper or hay does."
If you have stray cats in your neighborhood that you'd like to help out this winter, you can call Safe Haven at 319-622-7387 and leave a message telling them how many Styrofoam boxes you need. Also include your phone number so they can call you back and arrange for pickup.
If you happen to already have some Styrofoam boxes at home that you'd like to transform into cat shelters, the process is pretty simple. You can check out a popular video tutorial from the Vladimir Kitten Project below:
If you'd like to adopt a cat or kitten this winter, Safe Haven of Iowa County also has plenty of those available! You can check out a full list of kitties that are currently up for adoption at the local animal rescue on their official website HERE.
Iowans Show Off Their Pups for National Puppy Day
Iowans Share Their Random Celebrity Encounters