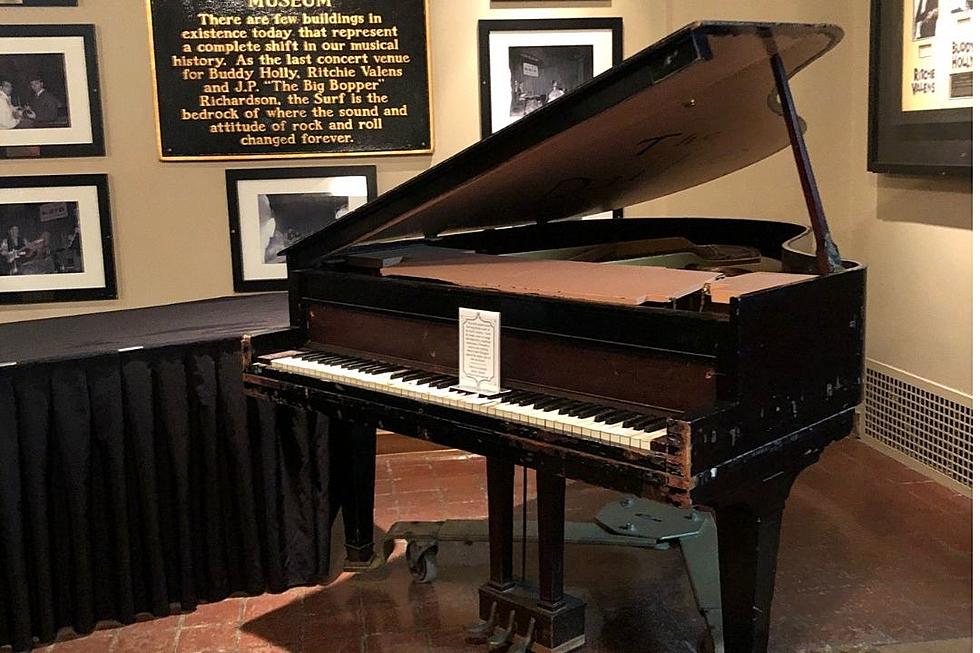 History and Live Music Meet in Clear Lake Iowa [PHOTOS]
Gabe
Have you ever been to the Surf Ballroom in Clear Lake Iowa? If not, you absolutely, positively, need to see a show there.
I wasn't exactly sure what to expect going to the Eli Young Band concert last Friday, but this venue and the music were incredible.
In all fairness, I'm still learning my way around country music a little bit. I know a lot of country artists' names, and their hit songs, but learning their deep-cut tracks is still something I'm working on.
The Concert
Both the opener Corey Kent and the Eli Young Band absolutely crushed it. In my opinion, one way to judge a solo act is when they're playing, does it sound like a full band is on stage? Corey Kent sounds just like that.
He has a really powerful voice, with this raspy-ness to it, that straight up just sounds cool. He also seems like a really nice guy. Myself, my fiance', Farm director Kailey Foster, and Kerri Mac all got to meet him after the show and get a picture.
He actually shared me on his Instagram story today, via Kerri Mac, which was pretty cool.
  Eli Young Band has been playing together for 22+ years and you can tell when you watch them live. They seem to be a tight-knit group of guys who have played thousands of shows together.
They knew when to introduce new songs people might not be familiar with, then they knew when to go to the hits, and get the crowd to sing along. Every fan in attendance was singing along to their chart-topping hit Crazy Girl.
What really stood out for me though, was all of the history packed into the Surf Ballroom. This building is a music nerd's dream.
Surf Ballroom History Lesson
There's a very famous song by Don McLean called American Pie and in that song, he has a very famous line that says "But something touched me deep inside
The day the music died."
That line is a reference to when musician Buddy Holly died, in 1959. It just so happens that the last concert Holly performed was at the Surf Ballroom on February 2nd, 1959.
The Surf Ballroom pays tribute to Holly throughout the building, but that's really just the beginning of this musical Museum.
The Surf Ballroom was originally made for people to dance to big band music according to Daily Item. You can see Duke Ellington's piano at the front entrance and a giant wall of big band members who've performed there.
Some of the greatest guitar legends have performed at the Surf Ballroom including BB King and ZZ Top, just to name a couple.
For me, it was like taking a trip back in time and I tried to soak it all in. From some of my guitar heroes to mainstream country artists, it seems everyone has played there.
Check out these cool photos of some of the history in the Surf Ballroom, the performers, and I had to snag a few selfies for my K92.3 selfie challenge.
Surf Ballroom in Clear Lake Iowa
Eli Young Band took the stage at the historic Surf Ballroom, in Clear Lake Iowa
Homes for Sale in Cedar Falls/Waterloo Under $150,000K
If you're looking to buy your first home, buy a house to rent out, or want to fix up a place and turn it into your dream home, these houses are all under $150,000