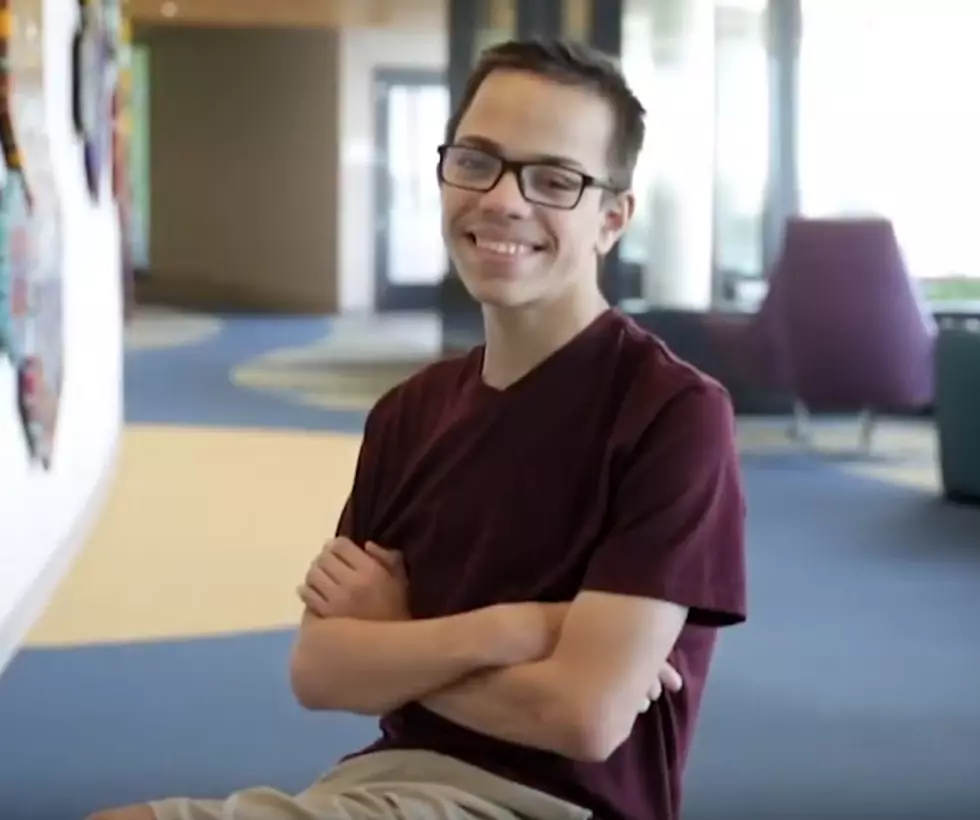 Hawkeyes Name Cedar Falls Teen Andrew Morlan Honorary Kid Captain
Credit - UI Stead Family Children's Hospital via You Tube
One of, if not the BEST tradition in college football is the "Wave" done at the end of the 1st quarter of every home game at Kinnick Stadium. A very close 2nd is a partnership between UI Stead Family Children's Hospital and the Iowa Hawkeyes. The "Kid Captain", now in it's 11th year, celebrates the inspirational stories of pediatric patients.
The Iowa football team travels to play Michigan this Saturday, and even though it's an "away" game, they still name a "Kid Captain". This week's honorary is 15-year old, Andrew Morlan from Cedar Falls.
Soon after Andrew and his twin brother, Isaac, were born, he went into kidney failure. At only 14-months old, he received a kidney transplant from his mother. Years later, he was diagnosed with a rare cancer that develops in transplant patients. Then less than two months ago, Andrew received a second kidney transplant, with his uncle serving as the donor. Click here UI Childrens Andrew Morlan to read more about his harrowing journey.
Andrew and all Kid Captains, receive a commemorative jersey, special recognition from UI Stead Family Children's Hospital and the Iowa Hawkeyes, and an invitation to a special behind the scenes tour of Kinnick Stadium that was held in August.
I have a feeling with Andrew as the "captain" this weekend, the inspiration for a Hawkeye victory on the football field will definitely be there! So, "Go Andrew"!..and "Go Hawks"!