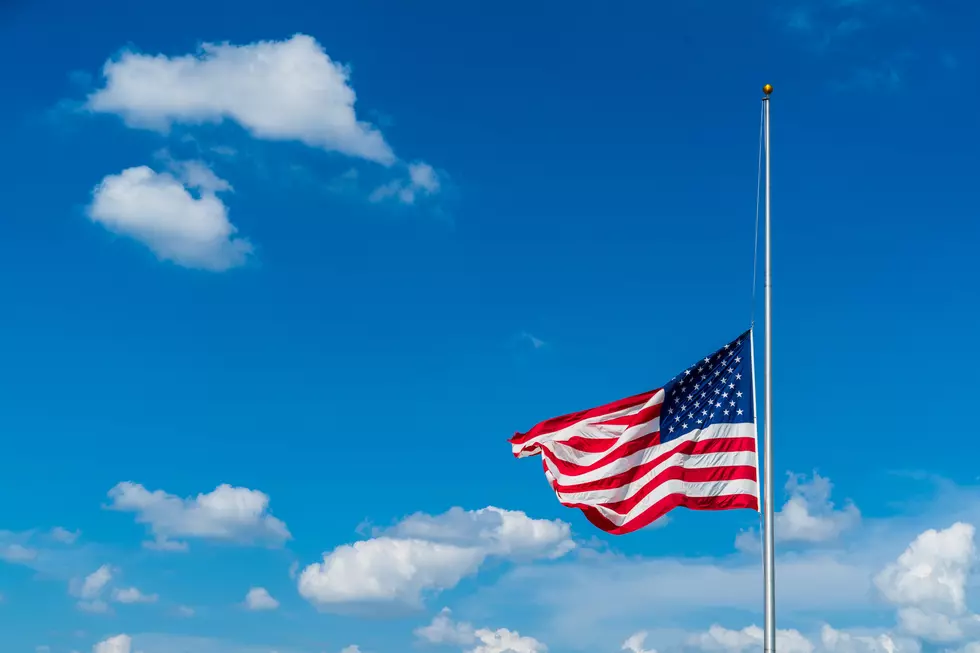 Gov. Reynolds Orders Flags Lowered To Half-Staff
Courtesy: RoschetzkyIstockphoto - ThinkStock

America has reached a new pandemic milestone and the number is staggering.
According to the latest figures from Johns Hopkins University, COVID-19 has claimed more than 500,000 lives in the United States. That's over a half-million people -- or double the population of Benton, Black Hawk, Bremer, Buchanan, Butler, Fayette and Grundy counties combined.
Iowa Department of Public Health officials reported 26 additional deaths Tuesday, increasing the statewide total to 5,400. To put that number in perspective, it's almost the population of Evansdale and Raymond added together.
In conjunction with President Joe Biden's proclamation honoring the 500,000 people who have died from the coronavirus in the U.S., Gov. Kim Reynolds has ordered all flags in Iowa to be lowered to half-staff immediately until sunset Friday (Feb. 26).
Flags will be at half-staff on the State Capitol Building and on displays in the Capitol Complex. Flags will also be at half-staff on all public buildings, grounds and facilities throughout the state.
Individuals, businesses, schools, municipalities, counties and, other government subdivisions are encouraged to fly the flag at half-staff for the same length of time as a sign of respect
According to Iowa's COVID-19 dashboard, there were 619 new cases confirmed between 10 AM Monday and 10 AM Tuesday, increasing the state's total number to 333,381.
LOOK: Answers to 30 common COVID-19 vaccine questions
While much is still unknown about the coronavirus and the future, what is known is that the currently available vaccines have gone through all three trial phases and are safe and effective. It will be necessary for as many Americans as possible to be vaccinated in order to finally return to some level of pre-pandemic normalcy, and hopefully these 30 answers provided here will help readers get vaccinated as soon they are able.