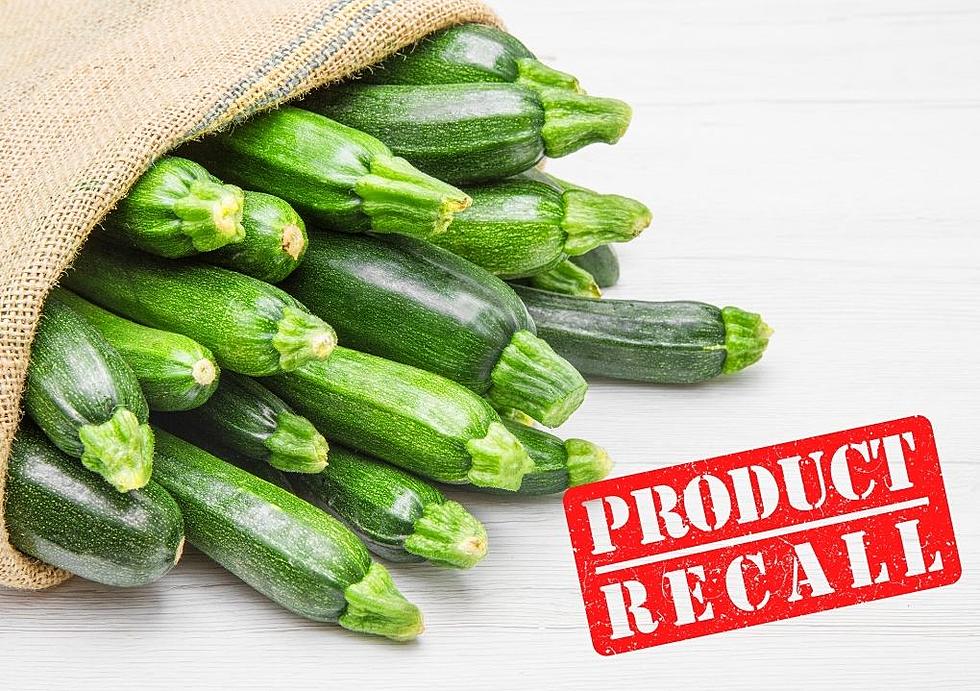 Giant Grocer In Iowa Is Facing A Zucchini Recall
canva
There's another recall that could be affecting the produce department of your local Walmart.
World Variety Produce Inc of Los Angeles is recalling a lot of its organic zucchini due to the potential of Salmonella contamination.
According to the FDA, the zucchini was distributed to select Walmarts across 18 states: Arizona, Arkansas, Illinois, Indiana, Iowa, Kansas, Kentucky, Louisiana, Michigan, Minnesota, Mississippi, Missouri, Nebraska, North Dakota, Oklahoma, South Dakota, Texas, and Wisconsin.
The recall was called after routine FDA sampling found a lot of the zucchini tested positive for salmonella.
The recalled case lot is under the number 38706503 under the brand Organic Marketside.
The recalled zucchini can be identified with:
Salmonella can cause serious infections that can be fatal in young children, elderly people, and others with weakened immune systems. Symptoms healthy people can experience from the infection can include fever, nausea, vomiting, and abdominal pain.
In rare cases, salmonella can enter the bloodstream and cause more serious illnesses such as arterial infections, endocarditis, and arthritis.
If you have bought any of the recalled zucchini recently, an FDA notice recommends destroying and disposing of the product. If you have any questions, you may contact World Variety Produce, Inc. at 1-800-588-0151, Mon-Fri 7:00 AM–5:00 PM PST.
Keep up to date with all going on in the agriculture and food industry here in Iowa by downloading our free app. There you can keep up with local, state, and national stories and how they affect you. 
10 Iowa Breakfasts And What They Say About You