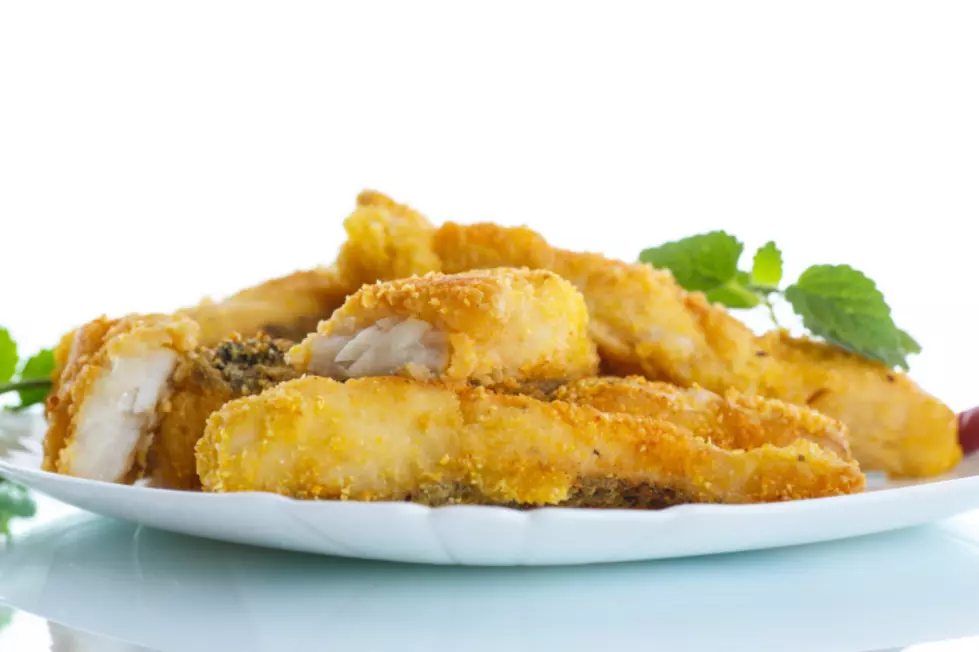 Friday Night Fish Fries Across the Cedar Valley/NE Iowa [List]
peredniankina
Easter is this Sunday, and as Lenten season is winding down, this is your last chance at enjoying one of the area's many fish fries. Whether you are Catholic or just love a good ol' fish fry, here's some places you can meet family and friends and enjoy some tasty fish! Despite Covid-19 concerns, there are still several area organizations and churches holding their annual fish fries on Friday night's during Lent.
Becker-Chapman Post 138, American Legion, at 728 Commercial St., in Waterloo, Lenten fish fry from 4:00pm to 7:30pm every Friday night through April 2nd. Cost is $12 for all-you-can-eat-fish and it is open to the public. Veterans and their spouses can enjoy a $2 discount with proper I.D. Meal includes baked or deep-fried fish, baked potato, baked beans, coleslaw, dessert and dinner rolls. They also offer a lasagna option for those that don't like fish. The public is welcome.
Moose Lodge #328 - 6636 La Porte Rd. in Washburn, all-you-can-eat fish for $12, includes french fries, baked beans, homemade salads and desserts. Starts at 5:00pm every Friday during Lent.
Fraternal Order of Eagles #764 - 202 E. 1st St. in Waterloo. Every Friday during Lent from 5:30pm to 7:30pm. Enjoy a 2-piece Cod Loin Dinner, potato salad, baked beans, cole slaw, and a dinner roll, for $10.00. Plus, there's karaoke with Front Street from 6pm to 10pm.
Amvets Riders Post 49 - 1934 Irving St. in Cedar Falls. All-you-can-eat fish for $10, children under the age of 3 eat free. Dine-in or take-out. For a curbside pick-up option call 319-231-3820. The meal includes baked potato, french fries, coleslaw, and a roll along with homemade dessert. 5:30pm to 8:00pm or until it's gone. Friday night, April 2nd. All proceeds go the the CV Honor Flight.
Knights of Columbus-St. Patrick's Catholic Church  - 705 Main St. in Cedar Falls. Every Friday during Lenten season - Drive-thru only, enter the upper parking lot from Main St. The cost is $10 each and the hours are 4:30pm to 6:30pm.  Each meal will include fried fish, baked potato, green beans, mac and cheese, coleslaw, dinner roll, sherbet, and cookies. Condiments will include tartar sauce, sour cream, and butter.
Carl Letney Evansdale Amvets Post 31  - 706 Colleen Ave. in Evansdale. All-you-can-eat fish fry for $10 per person or you can choose a large breaded tenderloin. Every Friday during Lent from 5:00pm to 7:00pm.
Aurora Legion - 302 Warren St, Aurora - Smelt Fry - Friday, April 23 from 4:00pm to 8:00pm.  All-you-can-eat - Adults are $12.00, 5-8 years old, $6.00 and Preschool is free. Carry-outs available. Inside seating and outside (weather permitting).

Enter your number to get our free mobile app
Did we miss any? Send us a message on our Facebook page, or contact us on our app.
CHECK IT OUT: 10 Iowa Breakfasts And What They Say About You
LOOK: 15 Discontinued McDonald's Menu Items