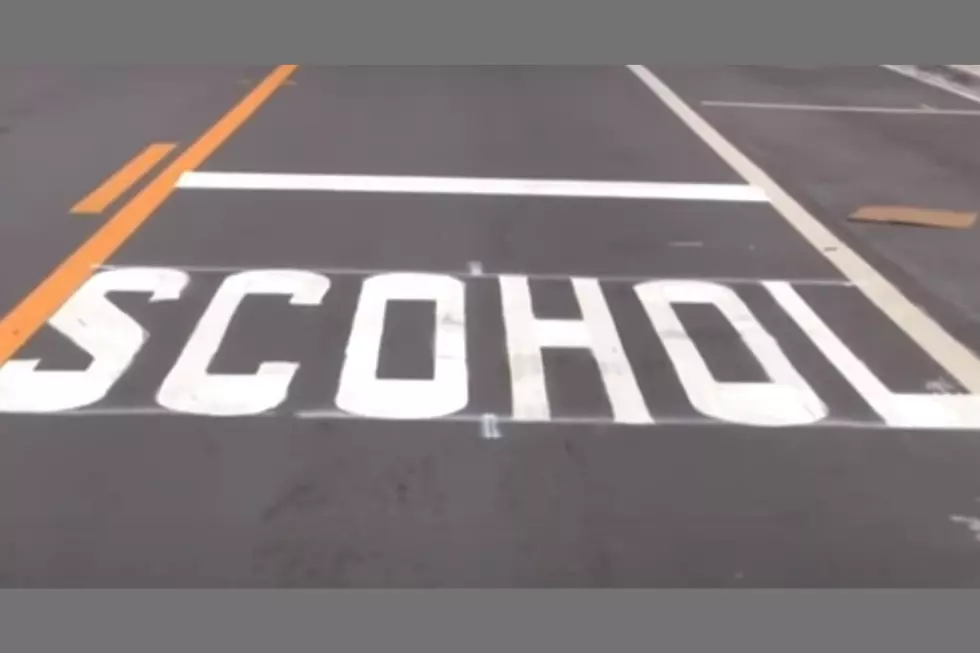 Florida Crosswalk Misspells SCHOOL….Again!
WPLG Local 10 via YouTube
Sigh. It has happened again -- and incorrectly spelled the same way.
On April 18, 2019, in the city of Doral, the road crew got an 'F" in spelling when the crosswalk was painted with SCOHOL. 
Fast forward to almost EXACTLY two years later on April 26, 2021, and about 200 miles north to Orange County, where another road crew misspelled the same word, SCHOOL, the same incorrect way: SCOHOL. 
Wow. Just...WOW.
According to WKMG, an Orange County spokeswoman said it was "an honest mistake" that the error has been corrected.
I thought perhaps there is an actual word, scohol. So I googled it and every page that pops up shows the results for SCHOOL.
Maybe SCOHOL is an acronym for: Some Crazy Orca Has Oven Labels. If it wasn't...it is now.
How Many in America: From Guns to Ghost Towns
Can you take a guess as to how many public schools are in the U.S.? Do you have any clue as to how many billionaires might be residing there? Read on to find out—and learn a thing or two about each of these selection's cultural significance and legacy along the way.
Iowa Is Home To These World's Largest Things