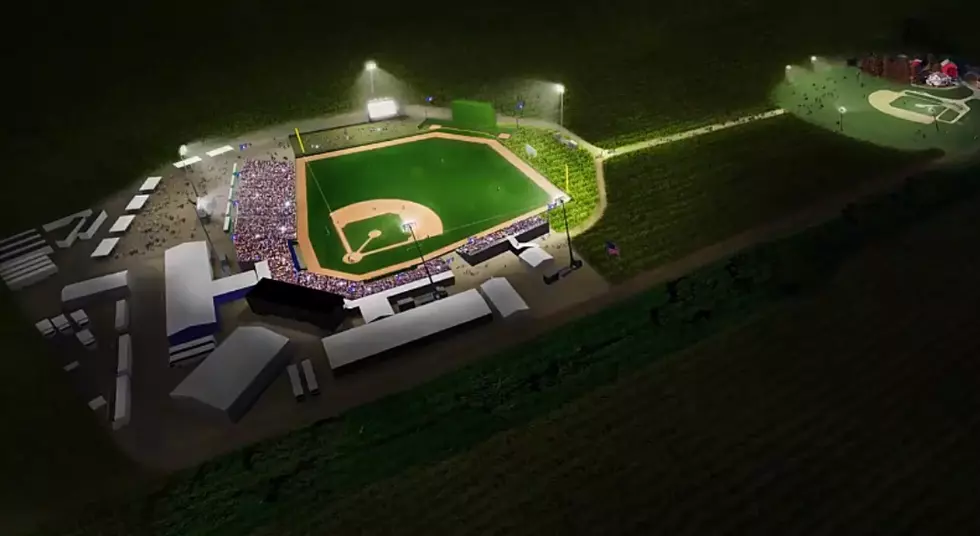 Field of Dreams Stadium in Dyersville Being Torn Down
MLB Communications, Twitter
It was a year ago this week that Major League Baseball announced the New York Yankees and Chicago White Sox would be playing at a newly-constructed Field of Dreams Stadium, adjacent to the world-famous movie site in Dyersville, Iowa. So much can change in a year.
The game, which was to be played next Thursday night, August 13, featuring the White Sox and St. Louis Cardinals (the Cardinals replaced the Yankees after the Major League schedule was revised to limit team travel to only their region of the country) was canceled earlier this week. Major League Baseball announced yesterday the teams will play the game next Friday, August 14 in Chicago. Now, the stadium where it was to be played is being torn down. However, don't get too depressed over the move.
According to the Dubuque Telegraph Herald, the 8,000 seat stadium was just about ready for next week's game when Major League Baseball pulled the plug on Monday. Now it's being taken apart.
Murray Cook, who works for BrightView, a company that Major League Baseball hired to erect the field, told the Dubuque Telegraph Herald,
This is typical for other events where we have set up a temporary ballpark like Fort Bragg or Williamsport. Obviously (the cancellation) is heartbreaking to the people here in Iowa and the fans and players. We will get ready for 2021 and pick up where we left off.
When the winter of 2020-21 ends and thoughts drift to America's favorite pastime again, the stadium will be rebuilt for a 2021 game. The teams and date for that game have not been announced, though Major League Baseball revealed Tuesday they hoped it would be in August and include the Chicago White Sox.
The playing field will continue to be groomed until November, and it will then be covered for the winter. Don't plan on getting onto this field to play catch, though. The gates will be locked and the lights off until the boys of summer come calling in 2021.
10 Little Iowa Towns Known For Big Things