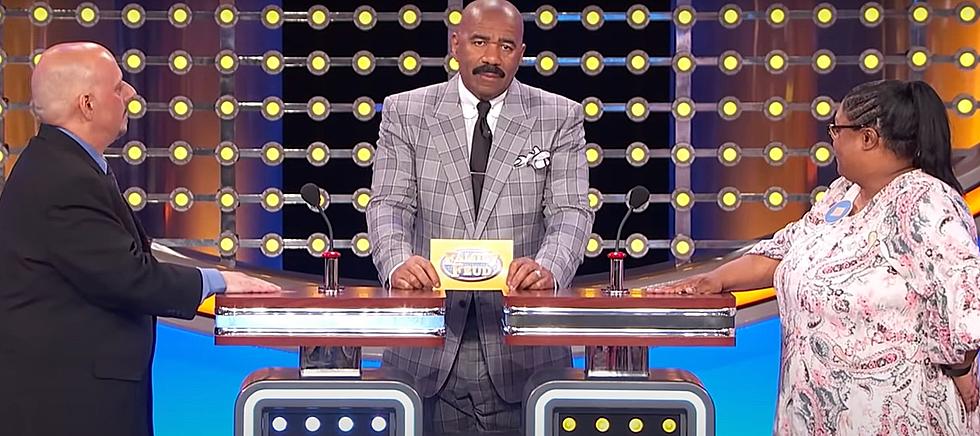 Family Feud is Looking for Families from Oelwein to Tryout
Via YouTube
So this is exciting, Family Feud is looking for contestants! With the popular game show actively campaigning for families, let's make sure the producers of Family Feud know we Iowans can beat anyone. Let's swarm the auditions with Cedar Rapids families. Or Waterloo families. Right now, you can apply to be on the show by visiting their official audition page. No need to worry about going to a nearby huge city, all auditions are being handled via Zoom so, you can audition from home.

So what does it take to get on Family Feud? Well, a legit family. The producers remind those wishing to audition that you must have 5 family members that are all related by blood, marriage, or legal adoption. So no grabbing your super-smart neighbor or bestie to 'help' your family win.
The following are also requirements to appear on the actual show:
You must be a U.S. citizen or have permission to work within the United States.
No young kids. While there is no age requirement to be on Family Feud, the producers do suggest that contestants are 15 years or older due to the nature of the questions. Come on, you've seen the show!
If you or anyone on your team has appeared on Family Feud sometime before, it must be 10 years since the prior appearance to be eligible to play again.
See all the rules to appear here.
If you audition, make sure you put your brightest family members on alert because they could be on TV in the near future not only reppin' the fam but their home state of Iowa! Do us proud. Or, make us all laugh just like SHE does:
Roseanne Barr Abandoned Iowa Mansion in Eldon, IA
I fell into a rabbit hole when I found out that
Roseanne Barr almost had a mansion in Iowa
. After seeing the current state of the property on Facebook, I was amazed that such an extravagant project could be so quickly overtaken by nature. Only two hours away from Waterloo, this abandoned field could have hosted some of the coolest and elite Hollywood parties in the Midwest. The current photos were taken by Gable Fry on a recent trip he took.
Free or Cheap Iowa Road Trip Destinations
Want to have some summer staycation fun... on a budget? It's easy to do in Iowa!