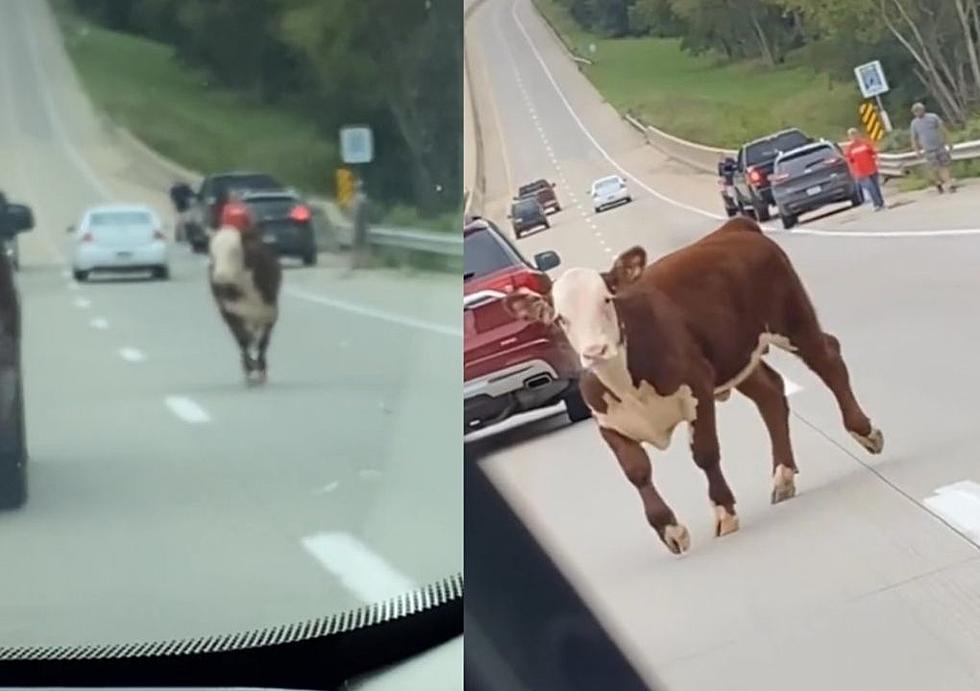 Dubuque Traffic Jam Is Caused By The Most Iowa Thing Ever
Courtesy of _yourhynous via Tik Tiok
People in our state have some unique encounters on the road, and on occasion, they end up going viral. If there is any kind of farm animal in your videos, it's for sure going viral. When in Iowa, am I right?
Several days a woman named Sarah was driving through Dubuque when she came across a few cars pulled over, ultimately causing a mini traffic jam. As she and the other people in her vehicle pulled over to see what the issue was, she took out her camera and started recording.
What Sarah saw did surprise her slightly, but it mainly seemed to delight her and thousands of other users on Tik Tok.
A cattle was just prancing around the highway.
There are two things that make this video a must-watch:
1. The cow just weaving around the cars, just minding his own business. He's lost, and he knows he's lost, but the confidence he has is truly inspiring.
2. The woman who is recording's reaction. I would be a bit startled, but she sounds completely smitten with this bovine.
As soon as she sees the animal weaving through traffic she squeals,
"Oh, it's a cow! What?!?"
When this big guy gets closer, she rolls down the window and begins to question the animal in the most Iowa way possible.
"What are you doin'?"
You can watch the entire encounter with the cattle down below!
LEGO City Home
This home is over 100 years old and has some real fun on the inside. What goofy thing would you put in your home?
The Best Adventureland Rides
Many of us grew up with these rides, while others are very new additions to the park. Which ride is your favorite?