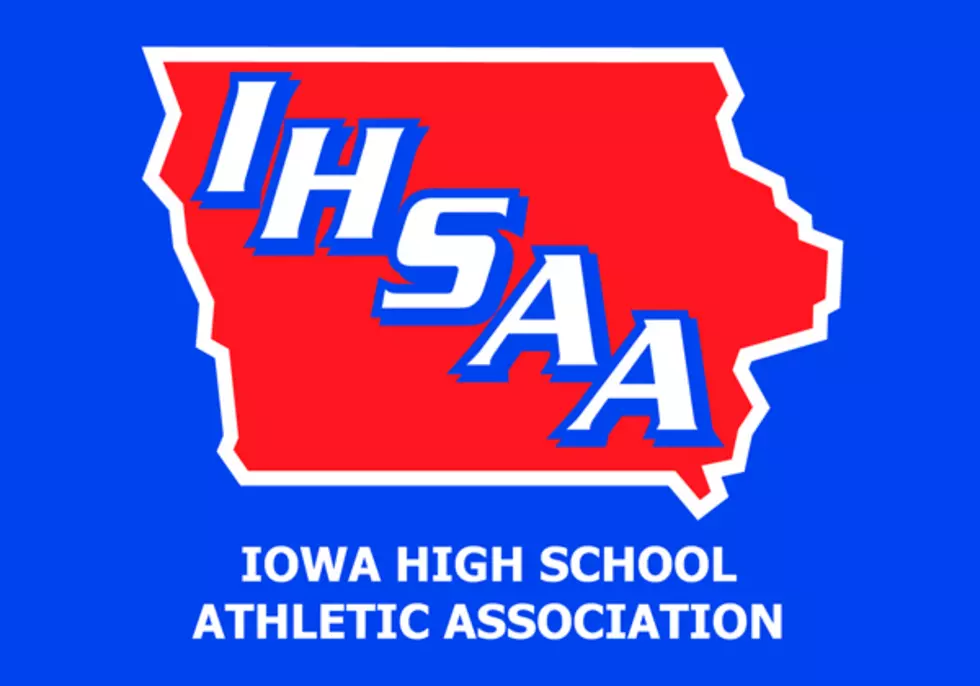 Attendance Limited To 2,400 For High School Semifinals, Finals
Source: Iowa High School Athletic Association
Attendance for this week's Iowa High School football semifinals and next week's championships at the UNI-Dome in Cedar Falls is now being capped at 2,400 spectators per game.
The decision to limit ticket sales to around 15 percent of the UNI-Dome's capacity was made Wednesday, when Black Hawk County's 14-day positive testing rate rose to 25.7%.
On Tuesday, Gov. Kim Reynolds signed a public health emergency proclamation that restricts the number of spectators at high school and youth sporting events to no more than two people per athlete. Hours later, Iowa High School Athletic Association officials said they planned to make no adjustments to the organization's previously announced attendance protocol.
Under a pandemic plan established in consultation with the University of Northern Iowa and Black Hawk County Health Department, reserved tickets were being sold in groups up to six with prohibited seating marked. The plan required all non-athletes to wear masks while inside the UNI-Dome.
On Wednesday, the IHSAA and University of Northern Iowa adjusted the attendance procedure. Jointly, they decided to take additional safety measures to mitigate the spread of COVID-19 during the 18 scheduled playoff games.
In a press release, IHSAA officials said tickets already purchased are still good for their assigned games. Ticket links sent exclusively to participating schools will remain open until the capacity limit is reached. Walk-up tickets will no longer be available for any of semifinal games (Nov. 12-14) or championships (Nov. 19-20).
"We're taking these additional steps today to further protect our campus and community," UNI President Mark Nook said. "As the longstanding host site for the state football championships, we also recognize our responsibility for the health and safety of our campus and the general public.
Iowa high school championship games have been played at the UNI-Dome since 1976. Semifinal games in each class were moved there in 1998.
"The UNI-Dome is a great venue that has been the setting for many memorable playoff games over the years and we're pleased this tradition will safely continue," said IHSAA executive director Tom Keating. "While we would love to welcome as many spectators as want to attend, these steps announced today will help keep everyone safe."
Around 3,000 individuals total are expected to attend the four playoff games at the UNI-Dome Thursday. Over 5,000 individuals are anticipated on Friday and over 6,000 on Saturday. In addition to ensuring social distancing between pods, the new capacity limitations will allow any parties wishing to distance even further to move to other available seating.

Enter your number to get our free mobile app
Top Things Everyone Knows (Or Should Know) About The Cedar Valley