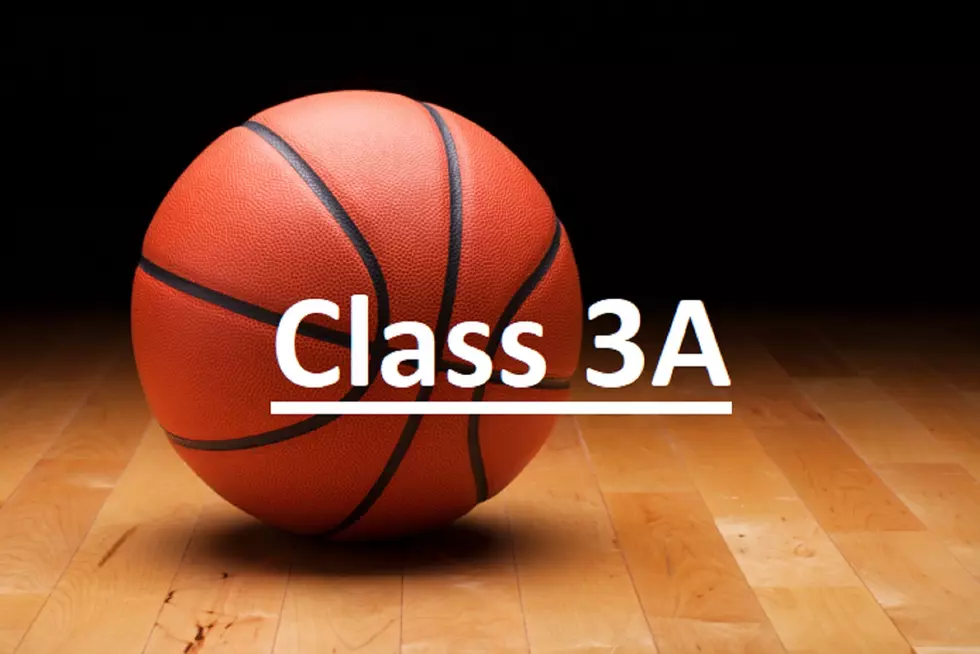 2018 Class 3A Iowa High School Boys Basketball State Tournament
Courtesy: Willard - Thinkstock
Here are the 2018 Iowa High School Boys State Basketball Tournament Class 3A pairings and results.
Class 3A quarterfinal games will be played on Tuesday, March 6. The winners advance to the state semifinals on Thursday, March 8. The 3A consolation final (10:30 AM) and championship game (6:30 PM) are both set for Friday, March 9.
Waverly-Shell Rock is the only squad from the Cedar Valley and northeast Iowa that's part of the eight-team state tournament field. Other 2018 qualifiers: Cedar Rapids Xavier, Glenwood, Marion, Mount Pleasant, Norwalk, Oskaloosa, Sergeant Bluff-Luton.
Half of the field from 2017 is returning to this year's tournament. The returning qualifiers are Mount Pleasant, Sergeant Bluff-Luton, Waverly-Shell Rock and defending Class 3A state champion Xavier.
Waverly-Shell Rock is making its 19th state tournament appearance. The Go-Hawks were the top seed a year ago and finished third, after being upset by Xavier in the semifinals. Waverly-Shell Rock won state titles in 2007 and 2013 and has a 13-17 tournament record.
Prior to joining with Shell Rock, Waverly made eight state tournament appearances as a solo program between 1940 and 1958. Waverly won a championship in 1944 and finished second in 1958.
2018 BOYS STATE BASKETBALL TOURNAMENT RESULTS
 

2018 CLASS-3A BOYS STATE BASKETBALL TOURNAMENT

 

 

 

#1 Xavier, Cedar Rapids (18-6)

 

 
 
 

 

Tuesday, March 6, 11:15 AM

G1

 

 

At Wells Fargo Arena, Des Moines

 

Xavier, Cedar Rapids (19-6)
 
 

 

 

 

 

67-60

G5

 

#8 Marion (14-10)

 

Thursday, March 8, 2:00 PM

 

 

 

At Wells Fargo Arena, Des Moines

 

 

 

 

 

Glenwood (24-2)
#4 Glenwood (22-2)

 

 
 
 
69-63

 

Tuesday, March 6, 1:00 PM

G2

 

 

At Wells Fargo Arena, Des Moines

 

Glenwood (23-2)
 
 

 

 

 

 

67-58

 

#5 Norwalk (22-2)

 

 
 

 

 

 

Friday, March 9, 6:30 PM

G8

 

 

 

Glenwood (25-2)

 

 

CHAMPION

 

 

66-62
#2 Mount Pleasant (21-3)

 

 
 
At Wells Fargo Arena, Des Moines

 

Tuesday, March 6, 2:45 PM

G3

 

 

At Wells Fargo Arena, Des Moines

 

Waverly-Shell Rock (19-6)
 
 

 

 

 

 

59-51

G6

 

#7 Waverly-Shell Rock (18-6)

 

Thursday, March 8, 3:45 PM

 

 

 

At Wells Fargo Arena, Des Moines

 

 

 

 

 

Oskaloosa (23-3)
#3 Oskaloosa (21-3)

 

48-45

 

Tuesday, March 6, 4:30 PM

G4

 

 

 

At Wells Fargo Arena, Des Moines

 

Oskaloosa (22-3)
 
 

 

 

 

 

63-47

 

#6 Sergeant Bluff-Luton (15-9)

 

 
 
 

 

 

 

 

 

 

Xavier, Cedar Rapids (19-7)

 

 

 

G7

 

 

 

Friday, March 9, 10:30 AM

 

 

 

At Wells Fargo Arena, Des Moines
Xavier

 

 

 

 

60-50

 

 

 

Waverly-Shell Rock (19-7)