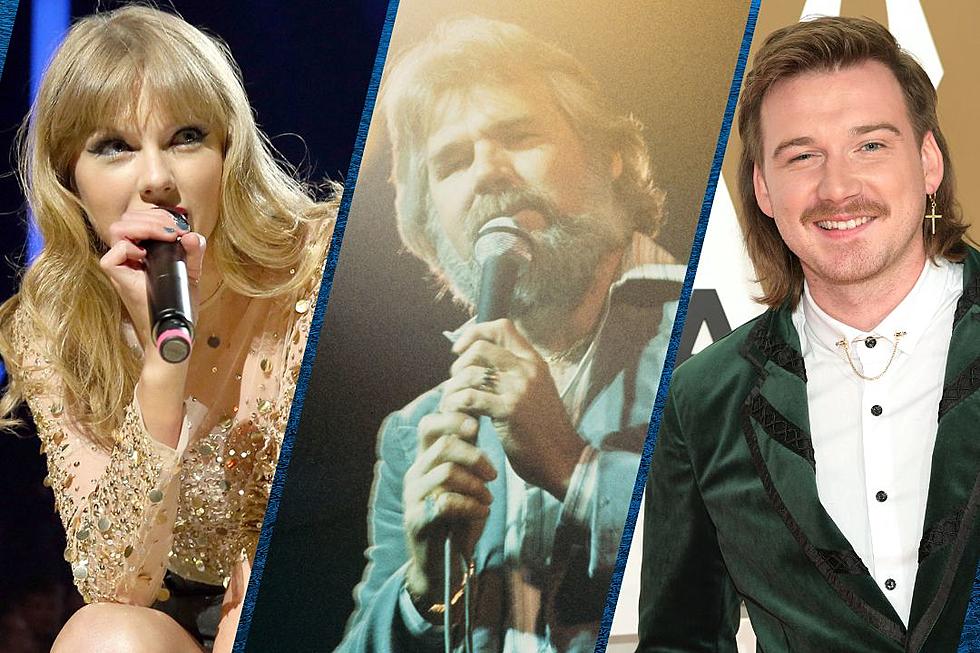 Every Country Song That's Hit No. 1 on Billboard Hot 100, Hot Country Songs Charts
Getty Images
Just 23 songs have hit No. 1 on both the Billboard Hot 100 and the Billboard Hot Country Songs charts. Three of those songs reached the top position in 2023.
That doesn't make this current era of country music the most successful crossover era ever. These things seem to be cyclical, meaning that often when one country song goes to No. 1 on the Hot 100, two or three more follow.
It happened in 1980-81 — and especially in 1975 — when six songs topped both charts. The first to do it was Johnny Horton's "The Battle of New Orleans" in 1959, and wouldn't you know it? A few months later, a timeless Marty Robbins song followed.
This surge could be followed by a dearth, if history is going to repeat itself.
Scroll down to see all 23 songs that have topped both charts and find links to listen to any of them. Our data is courtesy of Billboard reporting from 2023. We've since added the most recent song to hit No. 1. Time will tell if the man behind it is the next Glen Campbell — one of five to do it twice — or the next Bobby Goldsboro, a true one-hit wonder.
Every Country Music Hit to Top the Billboard Hot 100 Chart
In 2023, three songs have hit No. 1 on both the all-genre Billboard Hot 100 and Billboard's Country Airplay chart. Before that, just 20 songs had accomplished this. Here's the full list of those songs, including the five artists who have done it twice.