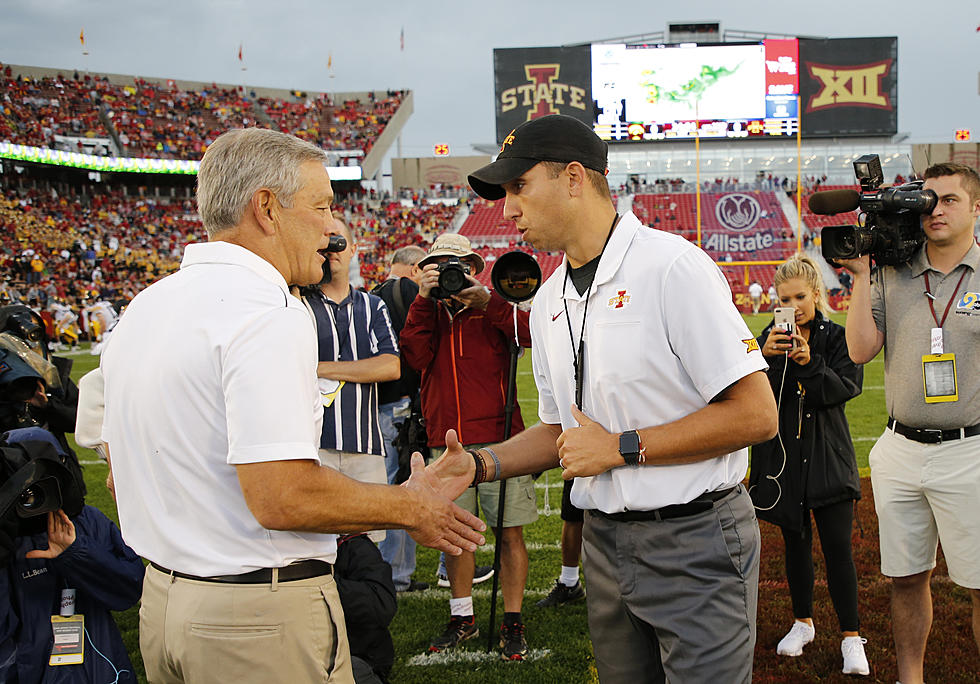 Coaches Still Highest Paid Employees Despite Short Seasons
Getty Images
It was a season unlike any other across the landscape of college sports in 2020. Some seasons were cancelled due to the coronavirus pandemic. Others, including college football, were significantly shortened. But despite playing fewer games, Iowa's college football and basketball coaches were the highest paid state employees once again.
Leading the way was Iowa head football coach Kirk Ferentz. The Cedar Rapids Gazette reports that Ferentz earned $5.56 million in fiscal 2020, which ended on June 30th. This is according to state salary data published last week. Also in the top 20 is Brian Ferentz, who earned $888,021 as Iowa's offensive coordinator. Chris Doyle, Iowa's former strength and conditioning coach, was paid $883,334 before being forced to resign after making racist comments to players. The University paid him $1.3 million in salary and benefits.
The Gazette reports that other coaches in the top 20 include Iowa men's basketball coach Fran McCaffery at $2.5 million, former ISU men's basketball coach Steve Prohm at $2.375 million, ISU head football coach Matt Campbell at $2.35 million, and Iowa women's basketball head coach Lisa Bluder at $1.1 million. Overall the state of Iowa had nearly 64,000 employees last year. The average salary for women was $50,235, while for men it was $54,107.
Now, before you all blow up and say that college coaches make way too much money, hold on a minute. First of all, no one would argue that point. But, their salaries and the athletic departments are self supporting. Your tax dollars don't go to pay Kirk Ferentz or Matt Campbell. The revenue of the athletic departments and private donations incur those costs, according to the Gazette. 
The numbers that I wish were higher were the other state employees barely making above $50,000, including those who were forced to furlough or be laid off due to the pandemic. Worry about those state employee, not the coaches.
Iowa's Rich List: Famous Iowans And What They Are Worth