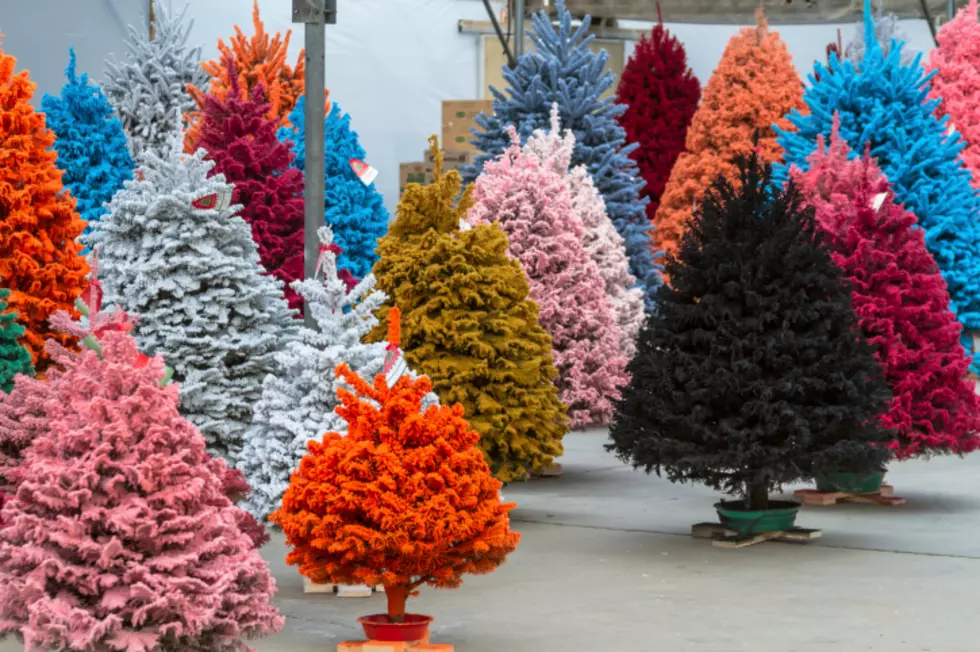 Christmas Trees – Do You Prefer Real Or Artificial?
tvirbickis
"Get the biggest aluminum tree you can find, Charlie Brown, maybe painted pink." Ah yes, those ominous instructions doled out to the loveable dope Charlie from Lucy Van Pelt in the all-time classic, "A Charlie Brown Christmas".
We all know what proceeds next, poor Charlie and Linus go off in pursuit of a tree for their Christmas play, only to come back with a pathetic scrawny tree, that draws the wrath of Lucy. As you can see in the photo, you actually can get an artificial tree in just about any color or maybe you prefer a real tree?
Deciding between a real and faux Christmas tree can be one of the most important holiday decisions. The tree should be the focal point of your home during the holidays. So this is a HUGE decision. Do you go with the artificial tree that has been in storage for the past year? (By the way, if you don't know how old your artificial tree is, just count the layers of duct tape wrapped around its cardboard box!) Or do you make memories and go all "Clark Griswold", ala the movie "Christmas Vacation", and march your family out to the middle of a forest to cut down the perfect family Christmas tree? (see video below)
Ultimately, it comes down to personal choice, there's really no right or wrong. Here's some helpful "pros & cons" from our friends at Menards:
Cost – Cost can be a driving factor for choosing artificial trees. While their upfront cost are a bit higher than a real tree, they can be used year after year. Some artificial trees include lights prebuilt into their branches.
Maintenance – Real trees can leave a trail of pine needles, sap, and spilt water. While they smell fresh and green, artificial trees have little to no maintenance, as you just assemble and enjoy.
Ecofriendly – If biodegradable, recyclable, and environmentally friendly matters to you, then a real tree is your best option. While artificial trees are fire-resistant, they are filled with chemicals that prevent them from being recyclable.
Tradition – Gathering family for the annual Christmas tree hunt can be a fun activity during the holidays. It fuels anticipation and excitement for the holiday season and could be the main reason families stick with a real tree. Or you can just drag out the old artificial tree and assemble it in five minutes.
Once you settle on a tree, it's time for the decorating party, one of my family's favorite traditions. But first you need to add the lights, that's my job, and they have to be perfectly symmetrical or it makes me crazy. I spend at least 2 or 3 hours making sure they look just right. Then you have to get the ornaments and all the other important accessories ready, like the tree topper and skirt. Bust out the Santa hats, pour some eggnog, put on some Christmas music and now you've got yourself a tree decorating party!

Enter your number to get our free mobile app
CHECK THEM OUT: 100 years of Christmas toys, gifts and fads