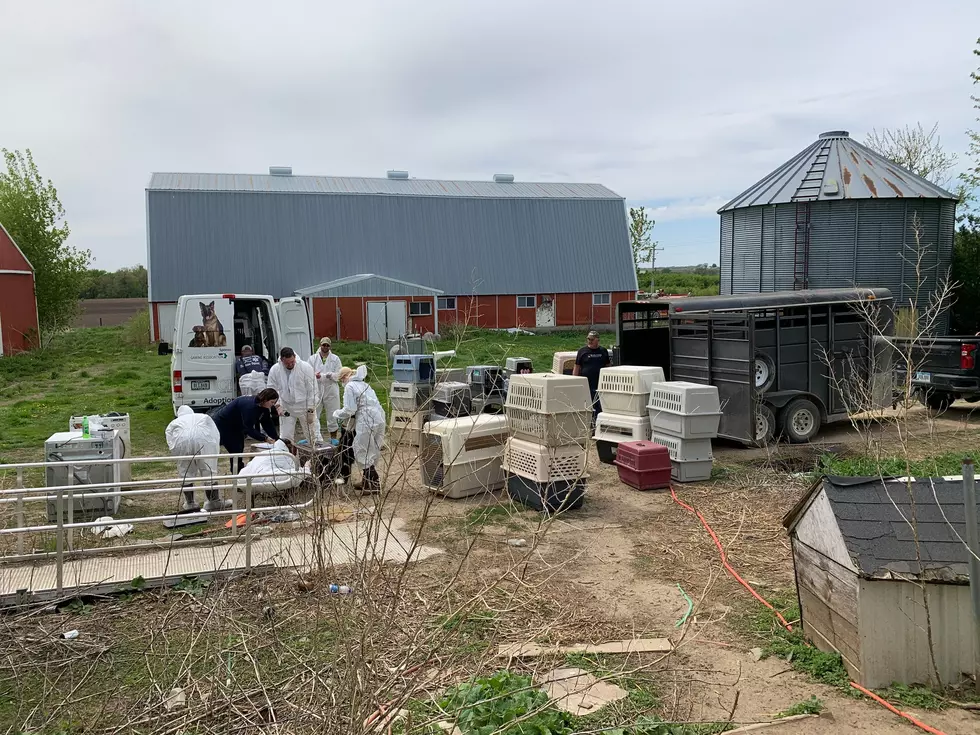 Four Dead Dogs And Neglected Animals Found In Chickasaw County
Chickasaw County Sheriff's Office
The Chickasaw County Sheriff's Office investigated an animal neglect report last week in Northeast Iowa.

On May 18th at around 8:24 PM, the Chickasaw County Sheriff's office responded to a report of animal neglect in Alta Vista. The property is owned by Dianne Williams.
Over the next four days, the Sheriff's Office conducted an investigation into the neglect, where they talked to the caregiver to ensure the animals were in proper care. On Monday, Williams voluntarily surrendered all the animals on the property to the Chickasaw County Sheriff's Office.
A search warrant was issued Monday afternoon and 23 dogs, 5 cats, and 4 deceased dogs were removed from the residence. The dogs and cats were turned over to the Cedar Bend Humane Society out of Waterloo.
Authorities also found geese, ducks, and chickens on the property and they are continuing to look for placement options for the birds.
Currently, no arrests have been made but criminal charges are pending as the investigation continues.
Sadly, this only adds to the list of neglect cases this year.
Back in April, a woman was arrested in the case of a neglected dog who was found emaciated in a Des Moines apartment.
Kal the Great Dane was found by Animal Rescue League in a wire cage with no food or water. The Great Dane weighed only 44 pounds. He was immediately taken to the ARL Emergency Care Team for treatment. When he was found, Kal had no muscle mass and was so dehydrated and emaciated, that his head and eyes were sunken in.
No Squirrel Monkey for You, Bub! These Animals Are ILLEGAL in Iowa
Don't even think about bringing home a cute baby elephant next time you're on safari! It's a NO GO in Iowa! (Duh?)
Horse Stable Airbnb 10 mi. from LeClaire Iowa