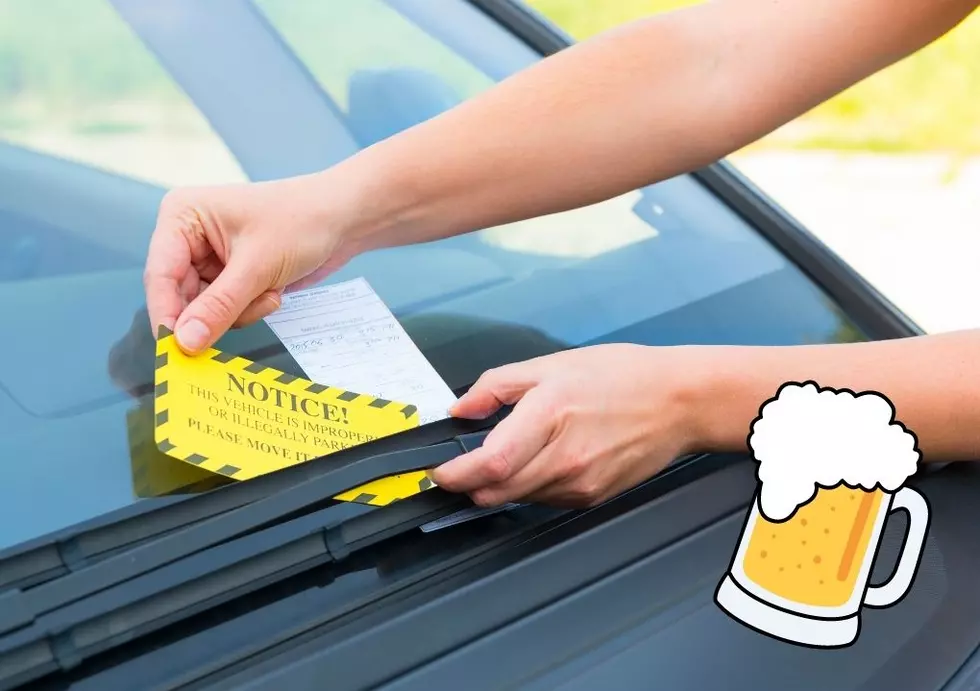 Eastern Iowa Restaurant Will Reward You For Getting A Parking Ticket
KM/Canva
I'll be honest...I'm no stranger to parking tickets. When I was in college I accumulated SOOOO many tickets for not paying my meter.
Sometimes class would get out late...
But most of the time I just forgot...
If any restaurant in my college town participated in the same deal as one Cedar Falls restaurant then I'd never be thirsty.
If you are ever walking around Downtown Cedar Falls then you might notice the litany of yellow parking tickets lining up Main Street. It seems like every few months there is some sort of change made to the area's parking rules.
According to the official Cedar Falls website, 
"The downtown district parking options include FREE 15 minute, 2 hour, 3 hour, 4, and 24 hour (overnight) parking. Free parking is also available in certain shared business lots including Viking Pump."
It seems like every single street has different timed parking, especially around the Downtown area. Here is the city's public parking map.
One restaurant in Cedar Falls is having customers drink their worries away...literally.
Brass Tap, located at 421 Main Street in Cedar Falls posted a note on their little blackboard offering up a new deal.
"Bring us your parking ticket & get 1 free draft!"
With the uptick in parking violations, this might be one of the smartest promotions in the city. There is no word for how long Brass Tap will continue to offer this deal, so if you've saved your parking ticket then you might be able grab your free drink!
Maybe take an Uber though so you don't have to worry about finding parking!
Bridegerton-Esque Cabin Mansion In Waterloo
You can live like you're living in your own English regency drama in this Waterloo Cabin Mansion. This is the diamond of the season in the real estate world.
Largest Skatepark In America is in Iowa
A work in progress for several years, last spring saw the opening of Lauridsen Skatepark in Des Moines. Measuring up at 88,000 feet long, this is the largest skatepark in the entire country.