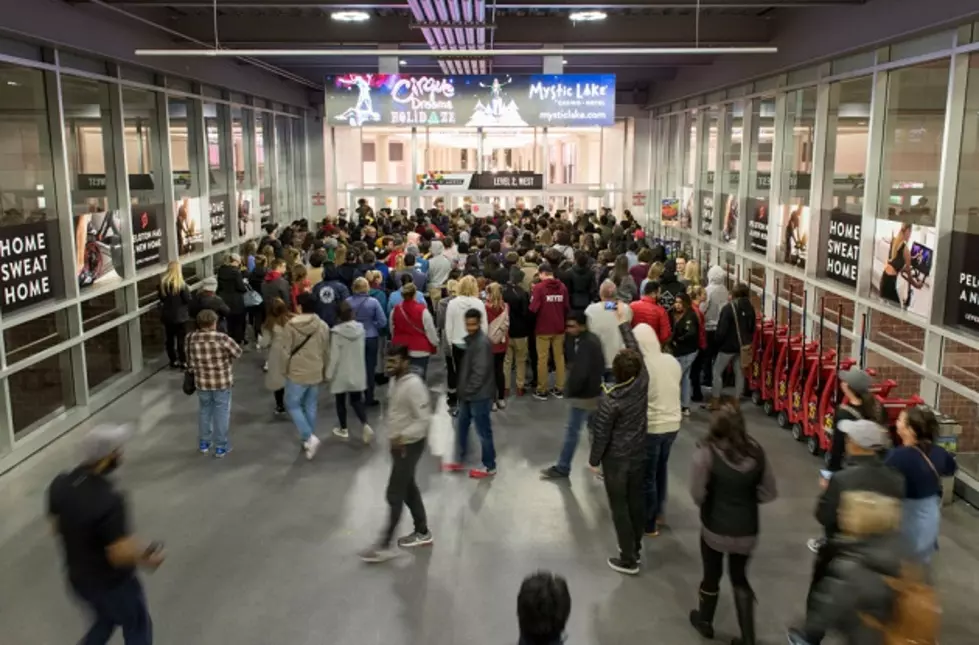 Black Friday Death Toll And Injury Count
Getty Images
Black Friday is the kickoff to the holiday shopping season. As people storm into stores, grab toys, or fight in the parking lot, Black Friday gets a black eye. See the stats here.
Since 2006, the website blackfridaydeathcount.com has tracked the injuries and deaths reported nationwide for the night of Thanksgiving and all of Black Friday that happen at stores. Over the past 11 years, Black Friday has resulted in 10 deaths and 111 injuries. Thankfully, 2017 has not added to death count but notched 5 tallies to the injury board.
A shopping center outside Birmingham, Alabama, had a brawl breakout the night of Thanksgiving casing the late-night shopping session to close early. The brawl resulted in one person being treated for injuries by paramedics. Injury count: 1
The Willowbrook Mall of Houston, Texas reported two men were fighting in the parking lot resulting in one man being shot and the other stabbed. Both men were airlifted to the hospital. Injury count: 2
The Columbia mall in Columbia, Missouri was the site where a 19-year-old was shot and left with life-threatening injuries. It is unclear if the shooting was accidental or deliberate. Injury count: 1
Finally, video was released of a man thrown into the shelves at a K-Mart which resulted in a broken hip. To see the SFW video, click here. Injury count 1.
Black Friday 2016 and 2008 tied for the highest death count at 3.
Black Friday 2011 had 46 injuries. 40 of those injuries were due to a pepper-spray which will effect a large group of people. 20 people were pepper-sprayed at a Los Angeles Walmart. The other 20 people were pepper-sprayed in North Carolina by an off-duty police officer.