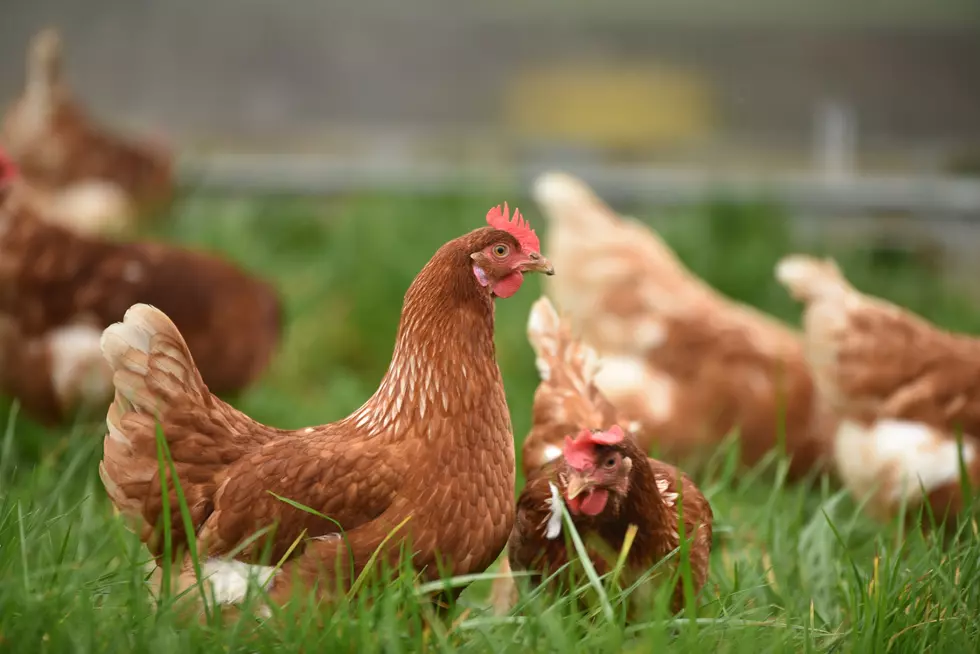 Bird Flu Continues To Spread A Second Time Through Iowa
Photo by Thomas Iversen on Unsplash
It's been less than two weeks since bird flu made its way back into Iowa flocks after we had been in the clear for months.
On October 20th, the Iowa Department of Agriculture and the United States Department of Agriculture (USDA) Animal and Plant Health Inspection Service (APHIS) confirmed the first case to hit the state since May 2nd.
That case was found on a non-commercial backyard flock of birds in Dallas County.
Unfortunately, the Dallas County confirmation isn't the only one we have seen this fall.
On Monday, the Iowa Department of Agriculture along with the USDA APHIS confirmed the second fall flock to be impacted by the disease in the state.
The latest case was detected on a commercial layer flock in Wright County, the first case in the county this year.
In a release from IDALS, Iowa Secretary of Agriculture Mike Naig states how difficult and stressful it can be for producers as bird flu continues to spread in the United States.
 We have been preparing for the possibility of additional outbreaks and are working closely with USDA and producers to eradicate this disease from our state. With migration ongoing, we continue to emphasize the need for strict biosecurity on poultry farms and around backyard flocks to help prevent and limit the spread of this destructive virus.
In 2022, over 13 million commercial and backyard birds across just Iowa were put down as a result of avian influenza. The spread of the virus in Iowa caused many poultry sales and shows to be put on pause as producers helped mitigate its spread.
Take A Tour of CBL Farms
Take A Tour Through Franklin Street Brewing Company
If you are a beer and Iowa lover, you might want to add this Northeast Iowa brewery to your list of places to visit in Iowa. For now, we will give you a sneak peek into Manchester's gem Franklin Street Brewing Company.