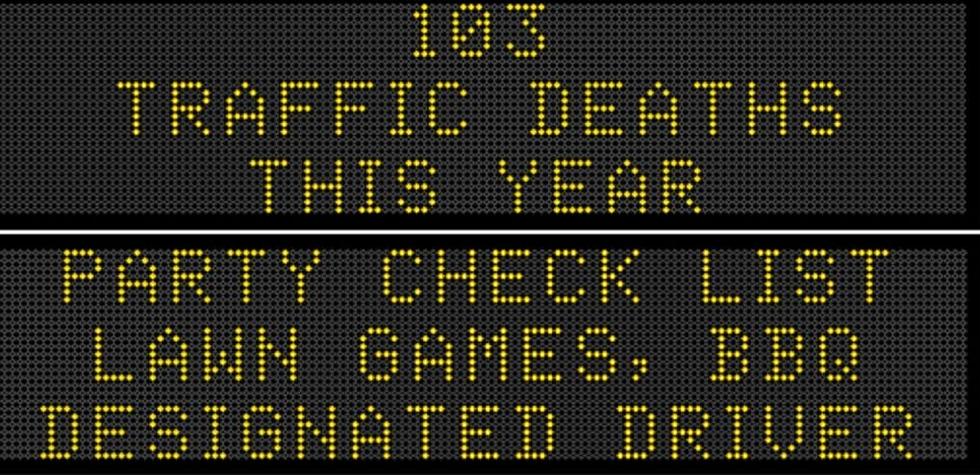 Iowa DOT Makes A Hilarious Mistake on Road Signs
Iowa Department of Transportation
Iowa DOT Makes A Hilarious Mistake on Road Signs
One of my favorite discoveries when I first moved to Iowa was Iowa DOT, and it might no be for the reason you think. No, it's not because the state's Department of Transportation is the best in the country. It's because whoever writes up their messages on their traffic signs should have their own television show.
These signs are usually hilarious, and impactful. The hilarious messages have been going viral on social media.
These signs are just too funny and whoever comes up with them is a genius.
However, one of the most recent weekly messages that they put on these boards made me stop and think for a second. I was a bit of a nerd growing up, and one of my bad habits in school became correcting people's grammar. I can't help but feel like that little know-it-all fifth grader when I see one of the recent signs that Iowa DOT put up.
The message is supposed to be read as,
"Party check list...lawn games, BBQ, designated driver."
However, the message ACTUALLY reads,
"Party check list...lawn games, BBQ designated driver."
That Oxford comma would have been a huge help for the sign author.  I think you can figure out how this message can be interpreted.  This message came out for Memorial Day weekend to mark the beginning of summer...and BBQs....and BBQing your designated drivers.
Drivers who caught this and commenters on social media thought this flub was hilarious.
WARNING: DO NOT BARBECUE YOUR DESIGNATED DRIVERS
That's a lesson for you...when in doubt put a comma or else all of the DDs better be avoiding grills from now on.
Hilarious Iowa DOT Signs
Anyone else share a sense of humor with a state's Department of Transportation? Just me? Well, every Monday the Iowa Department of Transportation puts up a sometimes hilarious, sometimes straightforward message on their road signs across the state. This is called "message Monday" and Iowa DOT tries to entertain and educate drivers through these signs. Here are just a few of our favorites.
Questions Iowans Are Tired of Being Asked
Whoever said there are no dumb questions is an idiot. Here are some of the most common questions Iowans get asked...proven through SCIENCE! Also, the answers are included so if you're tired of being asked you can just send this right along.