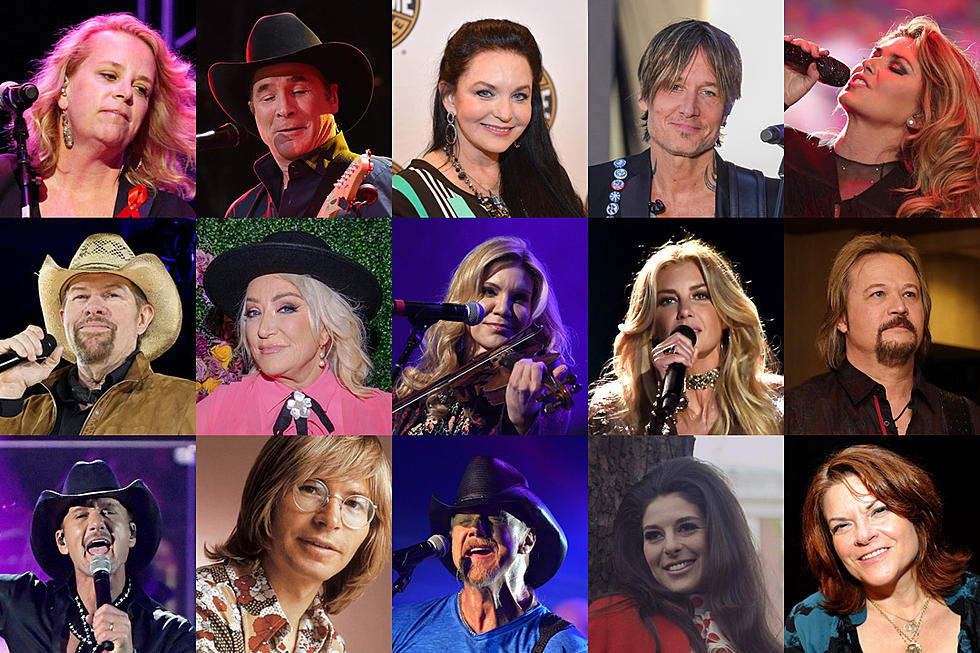 64 Artists Who Are Not in the Country Music Hall of Fame
Getty Images
There are 149 members of the Country Music Hall of Fame and no fewer than 64 in waiting. These men, women and groups have Hall-worthy resumes and supporters. Is this going to be the year they get their Hall of Fame medallion?
Typically, the Country Music Hall of Fame inducts three members each year. One is a Modern Era artist, eligible 20 years after reaching national prominence. Then there is a Veterans Era artist, eligible after 40 years. Finally, there's a rotating third category: Non-Perfomer, Songwriter and Recording and/or Touring Musician.
Most debates around who the next Country Music Hall of Fame inductee should be center on Modern Era artists, as there are simply fewer people who can present an artist like Gene Watson's credentials with authority. Thus we find ourselves wondering who's more worthy: Kenny Chesney, Tim McGraw or Shania Twain?
Jimmie Rodgers, Fred Rose and Hank Williams were the inaugural class of Country Music Hall of Fame artists in 1961.
15 country artists are in both the Country Music and Rock and Roll Halls of Fame.
Roy Rogers is in the CMHOF twice, as both a member of the Sons of Pioneers and as a solo artist.
As you scroll through this list, you'll find several eligible artists that hardly seem old enough to be in a Hall of Fame — looking at you, LeAnn Rimes — and several more you won't believe aren't in already (cough, cough, Dwight Yoakam). We chose from artists who either won artist awards at the CMA and ACM Awards, were nominated frequently or just dominated a decade, a la Eddie Rabbitt.
If any artists has expressed thoughts on the Hall of Fame, that's noted below. Unlike those eligible for the Rock and Roll Hall of Fame, a country singer will typically remain quiet until it's time to accept that medallion. In COVID years, that's been October.
62 Artists Not in the Country Music Hall of Fame
Which county singer is most deserving of a Country Music Hall of Fame induction? Here are 62 artists that don't have a medallion yet, with some thoughts on when each is eligible and if their fans can expect that nod soon.
Gallery Credit: Billy Dukes