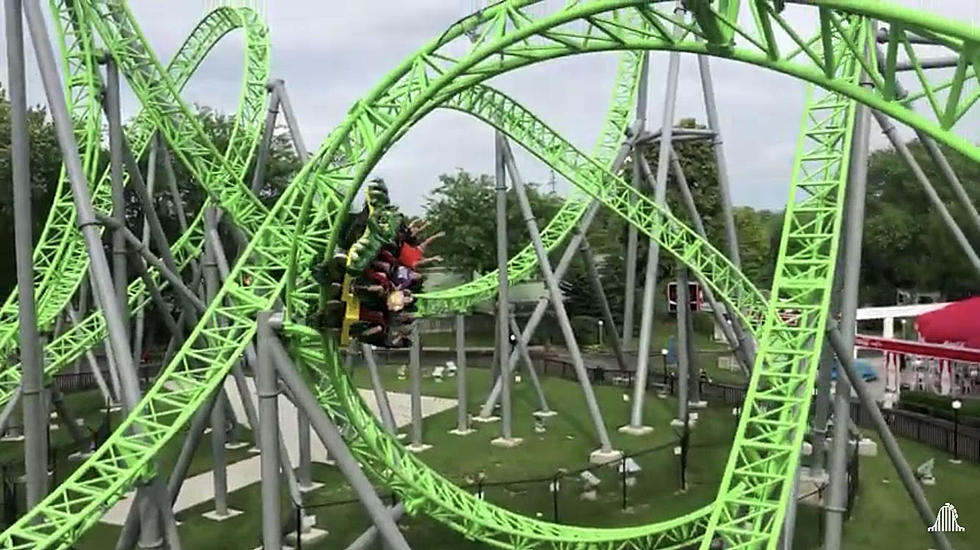 Adventureland Drastically Increasing Wages, Will Hire More Than 1,000
Park Pros YouTube Channel
Adventureland in Altoona, Iowa is one of the most well-known amusement parks in the state. After 47 years of being locally-owned by the Krantz Family, a change in ownership came, and things are about to shift in a variety of ways -- for both patrons and workers.
The new owner, Palace Entertainment (a subsidiary of global amusement park operator Parques Reunidos), which is based in Pittsburg, Pennsylvania, "plans to expand Adventureland's current lineup of rides with eight additional family rides in 2022, plus two all-new attractions for the 2023 season," according to Business Record. Three rides will be removed as well: the Lighthouse, Falling Star and Lady Luck.
As many theme parks, pools, and activities do across the country, Adventureland will once again be hiring seasonal workers come spring and summertime, and their offered pay is about to drastically increase.
According to a news release from the company, "Adventureland's seasonal pay rates will rise as much as $4.50 per hour from 2021 as it seeks to hire more than 1,000 Team Members."
In regards to the specificity of each pay increase, a report from KCCI states this: "ride operators and foodservice positions will increase wages from $9.50 to $14 per hour. Supervisor roles will increase wages from $9.50 to $12-$15 per hour. Park Services positions will increase from $11 to $15 per hour. The company also said positions for 14 and 15-year-olds will increase from $6.75 to $9 per hour."
Angie Minter, Palace Entertainment Vice President of People & Organization, said this, speaking of the wage improvement:
We have high hopes for Adventureland long-term and right now. To create the best experience for our guests, we're not only adding nine new family-focused attractions; we are improving the pay and perks for seasonal workers who are so important to the park's success.
A job fair will be held in Adventureland Inn's Iowa Ballroom on Saturday, Feb. 26, from 9 AM to 1 PM.
The park is scheduled to open for season pass holders on the weekend of May 7 with general audiences getting access to the park a week later on May 14.
Largest Skatepark In America is in Iowa
A work in progress for several years, last spring saw the opening of Lauridsen Skatepark in Des Moines. Measuring up at 88,000 feet long, this is the largest skatepark in the entire country.
11 Reasons Des Moines is (By FAR) The Best City for Young Professionals in Iowa
The city is a hub for young people who want culture and a plethora of things to do. You know that slogan we used to make fun of? "Des Moines. Hell yeah." Well, it's kind of true now.