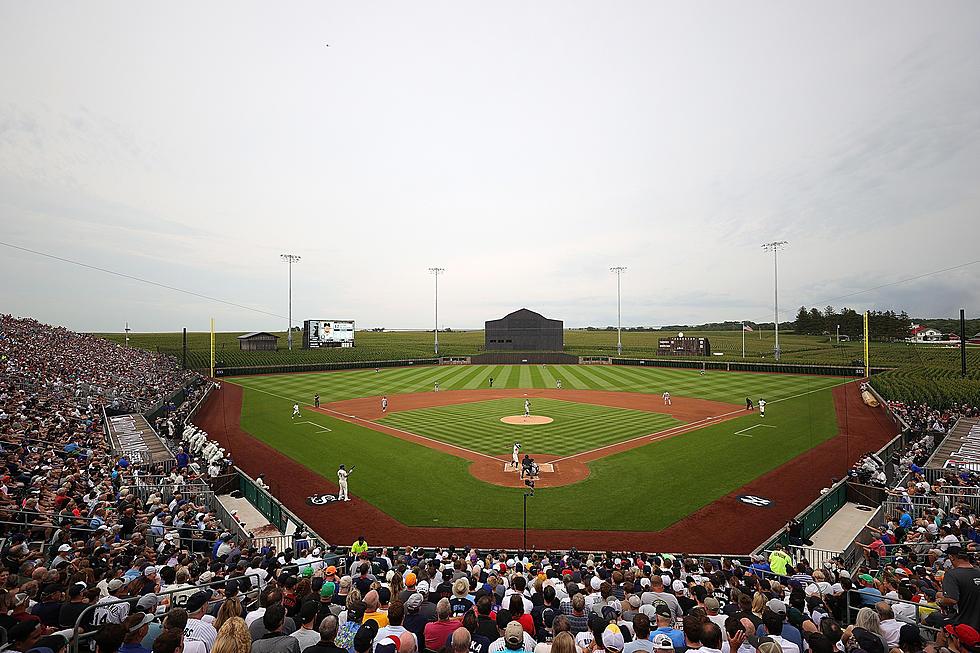 $50 Million Permanent Stadium Planned at Field of Dreams
Courtesy: Stacy Revere - Getty Images
It's open season on The Field of Dreams. Another huge project that would drastically change the popular Iowa tourist spot forever is in the works. This time it is a $50 million permanent stadium that would be built around the field that Major League Baseball built for the first professional game held there last year, according to the Des Moines Register.
The group Travel Dubuque presented its plans for the stadium on Monday to the Dubuque County Board of Supervisors. The board voted to give $5 million of the county's American Rescue Plan Act funding for the project. The Dyersville City Council also approved $1 million in funding last week. The Register reports that Travel Dubuque is joining the city of Dyersville, Dyersville Economic Development Corp., Dubuque County, and Go the Distance Baseball in forming a new nonprofit called This is Iowa Ballpark Inc. It will be responsible for raising the $50 million in public and price funding for the project.
The Register reports that the 3,000-seat stadium would be in addition to a plan that Go The Distance, the owner, and operator of the site, unveiled last month. That project calls for spending over $80 million in private funding to build youth baseball and softball fields, team dorms, a hotel, and other improvements around the movie site.
The new nonprofit also plans on applying for a grant through Destination Iowa, a $100 million project that governor Reynolds announced last month. The Register reports that the program will channel a share of Iowa's federal COVID-19 relief money to develop projects to raise the profile of the state. This Is Iowa Ballpark isn't sure how much funding they will request from the state.
Iowans Share Their Random Celebrity Encounters
Fun Facts About All of the 99 Counties in Iowa
Iowa has 99 counties, each with rich, unique history.