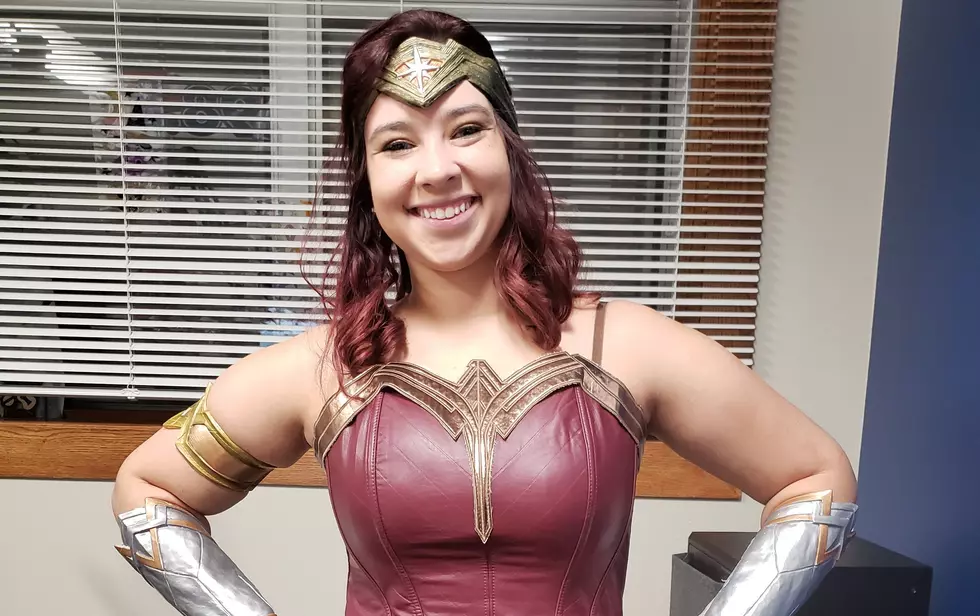 2020 Halloween Costumes Across The Cedar Valley [GALLERY]
Tiffany Kay
YAY!!!!! HALLOWEEN IS ALMOST HERE!
Can you tell I am a "little" excited? As most of you know, Halloween for me is like my "Christmas" of the year. I look forward to the spooky night full of candy, costumes and fun! Although I will say I am not a fan of the candy hangover the next day, you get it right? Well this year I am so excited to wear my Halloween costume that I am even wearing it right now while writing this! So... what am I?
As you can see, I have decided to be Wonder Woman this year! No not the original but the actress Gal Gadot portraying her in the new movies. I just love Wonder Woman's strength and feistiness and of course outfit (yes, I know I am going to freeze my butt off). I can honestly say this is probably my favorite Halloween costume I have ever worn and I have ad some pretty awesome ones such as Daphne from Scooby Doo and a dark witch.
Although I don't have more of my costumes from the past to show off, I thought it would be fun to show off some of the costumes around the Cedar Valley. These costumes are either from years past or from this year and they were shared on our Facebook page. So check out the costume creations and make sure to share yours as well so that we can add it to our gallery!
Have a spook-tackular Halloween!
Halloween Costumes Across the Cedar Valley