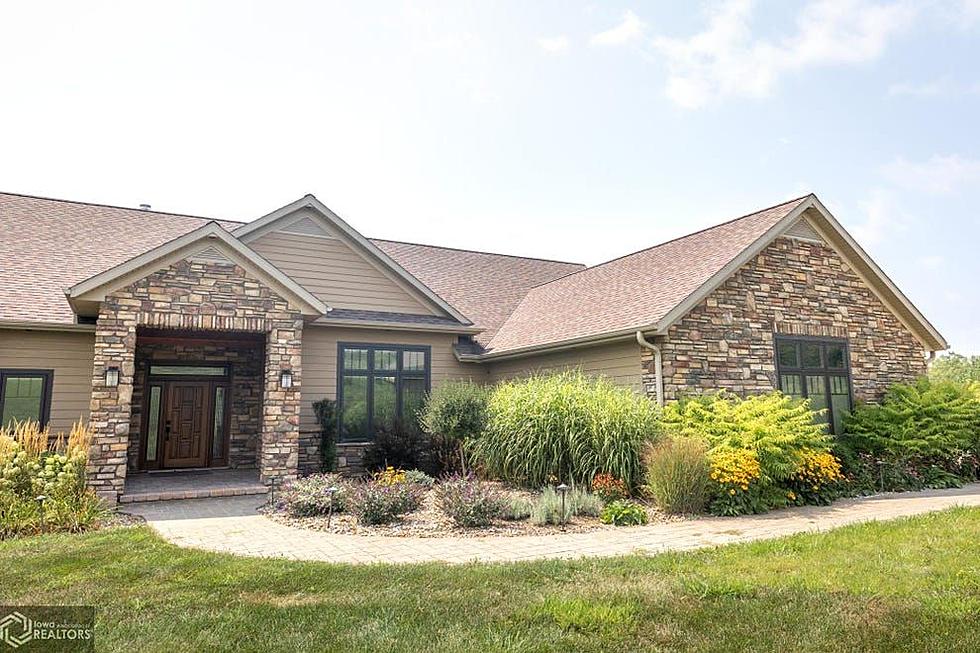 $2 Million Iowa Mansion is 109 Acres of WOW [GALLERY]
Lynch Realty
Time to do some more peeping on properties none of us will ever be able to afford. This one is at 13139 Pearl Ave. in Bloomfield.
Call it 109 acres of WOW in Bloomfield because that's what this single-family listing is all about. Lynch Realty prices this mansion at $2.25 million.
Built in 2014 on 4,146 square feet. 4 bedrooms, 4.5 baths. 3 car attached garage. All quarter-sawn oak cabinets and trim and 2 wood-burning fireplaces. The master bedroom is "oversized" to say the least and includes a walk-in shower and saltwater swimming pool as well as a stocked lake. Go fishing on your own property!
 On top of all this next door is the 2 bedroom 1 bath guest house with all cedar finishes and nice sitting area overlooking the lake. 48x72 shop area fully insulated with tongue and groove cedar siding. 28x34 livestock building. 24x34, 28x36 and 38x50 storage buildings. All this is sitting on 109 acres with organic hayfields and beautiful timber. There's nothing like it with the extravagant qualities this one of a kind property has to offer!
The place also has a pool, a basketball hoop, a jacuzzi, and at least one luxurious recliner that you'll immediately call dibs on and never want to leave.
Are you interested in checking it out? Learn more below.
$2 Million Sprawling Mansion in Bloomfield, Iowa
You may want to check out the Airbnb listing of this Storybook cottage near Des Moines. The snow may be staying away so far this season but it could still be a spectacular backdrop for a holiday card photo.
Storybook Cottage in Des Moines
TOP 10: The best holiday TV specials of all time, ranked