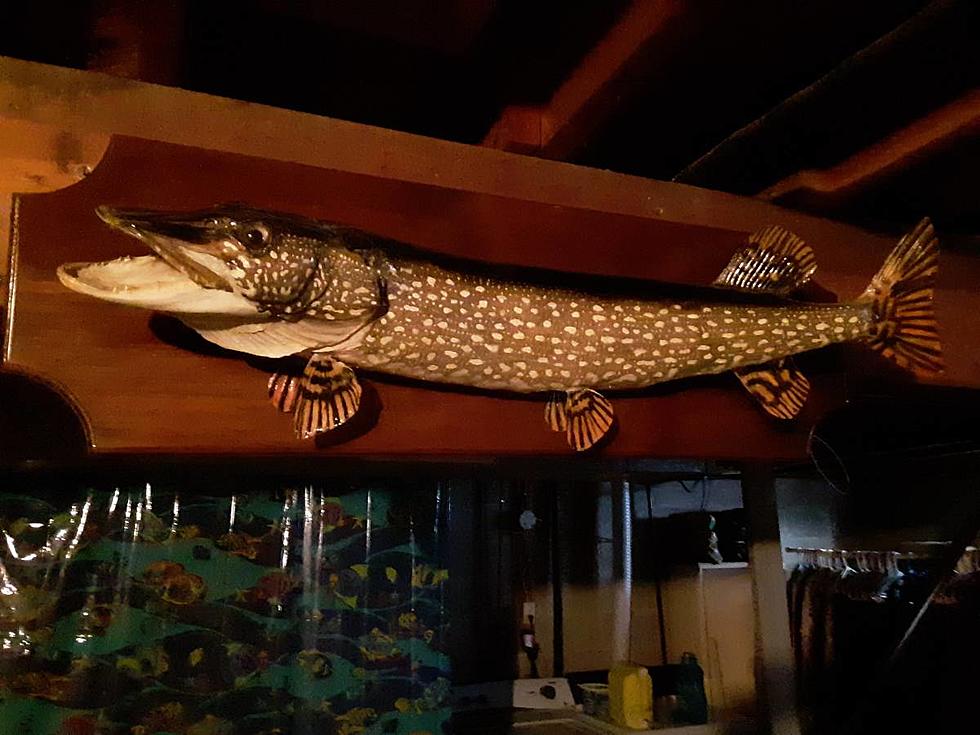 12 Unusual Things You Won't Believe Found on Waterloo Craigslist
https://waterloo.craigslist.org/for/d/evansdale-taxidermy-northern-pike/7442418991.html
Everybody has stuff. Many of us have a lot of stuff. Several of us has way too much stuff. Sometimes, we decide we have to (or our better halves make us) get rid of said stuff. There are lots of places one can sell crap that others believe they want, or maybe even NEED! I found some things in the Waterloo Craigslist that I find unusual, odd, or weird. Is anyone here looking for any of this?

I suppose there are people out there restoring old cuckoo clocks that have been tearing their hair out, trying to find one of these. FOUND ONE! It's only $20!
Who doesn't need a "fully functional" Tribal weapon? For slashing an gouging and poking and.... whatever else you can find to do with it. And the price is right! ($3800)
Some sort of futuristic muscle massagers, I guess. I could be wrong. I'm not sure...
Hey! Whadaya know! I wonder if it needs a hanger-weight-thingy. If so, see above!
Toy swords? Mom never let me play with these kinds of toys when I was little. Eh, different parenting style, I suppose.
I guess if you're into this kind of thing... Whatever kind of thing this is....
If Upper Iowa University doesn't jump on this, they are missing out on an opportunity here.
Dead bird!! Dead bird for sale!!! Get your dead bird here!!! I got your dead bird!!
Call for a free estimate! Need these gone ASAP! I've had them around too long and it's time for them to go! *Dogs not included*
Everyone needs an emergency light that's happy to see you... unlike your wife.
He-Man and Skeletor have decided to retire and share Castle Grayskull. No longer needed. Pick up in Eternia only. No holds.
Dead fish!! Dead fish for sale!!! Get your dead fish here!!! I got your dead fish!!
10 Exotic Animals You Can't (But Would Be Really Fun To) Own in Iowa
These creatures can be found all over the world -- some are adorable and some are ferocious. I'm sure it's all about how you raise them. Either way, you can't have one in Iowa, which frickin' sucks.
The Top 10 Colleges and Universities in Iowa Heading into 2022
Second semester is right around the corner, and high school seniors will need to pick where they're headed next fall. Here are the top colleges and universities in the Hawkeye State.