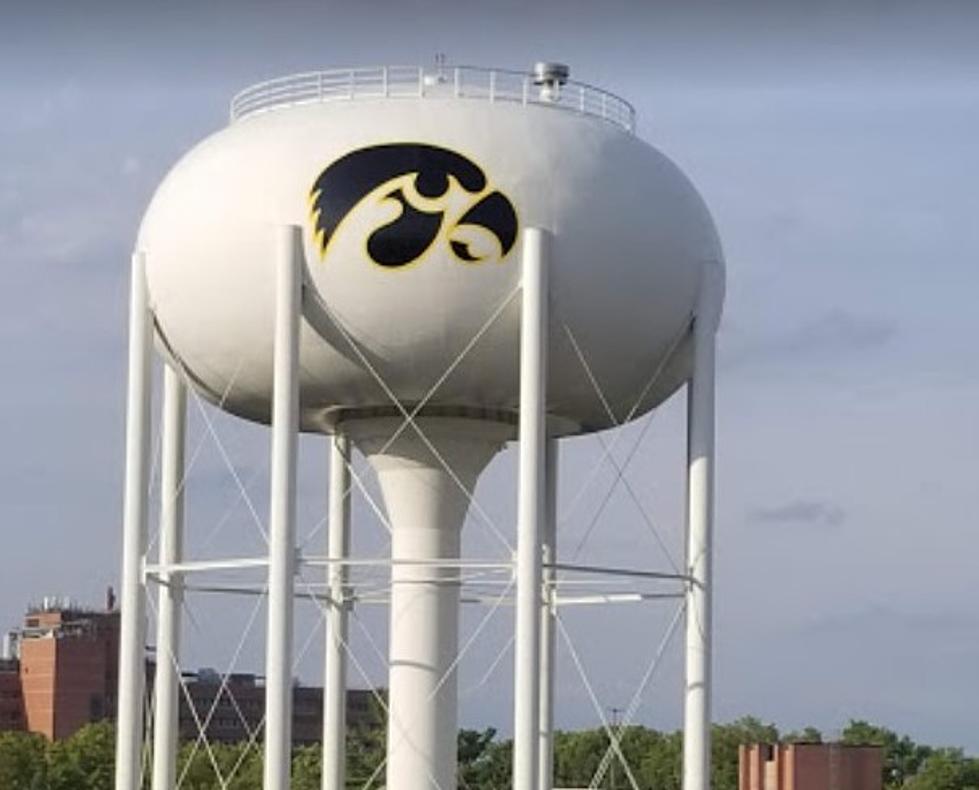 Why Doesn't Iowa City Have an Official Water Tower?
Google Maps
Have you ever been to Iowa City for a game at Carver-Hawkeye Arena, a show at Hancher Auditorium, shopping at Coral Ridge Mall, or even visited loved ones at the University of Iowa Hospitals and Clinics, and noticed something missing? The one at  Kinnick Stadium is a landmark but is also private. We're talking about a "municipal" water tower.
Why doesn't Iowa City have a water tower?
Almost every area city including Cedar Rapids, Hiawatha, Marion, North Liberty, and yes, even I.C.'s neighboring Coralville has one. Why not Iowa City? The Cedar Rapids Gazette gives us the history of this anomaly, of sorts.
Iowa City, with 74,000 residents, traces its lack of a water tower (or "elevated water tank") to when they were upgrading its water system. Iowa City resident and historian Ed Brinton explained it simply:
They decided elevated water tanks were too expensive to maintain. Every five years you had to drain them down, clean them out and repaint. You have to patch them and do repairs. That was true in the 1960s and 1970s and it's still true today
It's also extremely challenging to keep water from freezing in dangerously cold weather which is especially true in an elevated tower. So, since 1972, Iowa City hasn't had one. Instead, engineers designed an underground water storage system featuring 2, million-gallon tanks built at least partially underground. It's fully automated and computer-controlled.
Daredevils like to climb water towers
While water managers have the unenviable task of maintaining them, it's also often a target for those who just want to play games. This has less to do with why Iowa City doesn't have a water tower but it's certainly a factor, according to the Gazette story.
With four total below ground water storage reservoirs positioned around the city, Iowa City has plenty of safe and clean water to go around and it's much easier to maintain than a water tower.
The closest thing Iowa City has to a municipal city water tower is the one at Kinnick Stadium, emblazoned with the Tiger-Hawk logo, which is owned by the University of Iowa and seen below.
10 Myths About Iowa That Even Some Natives Believe
Iowa is an ag state with more heads of hog than human, but there's a lot more to us than crops and critters. How many people actually know that, however?