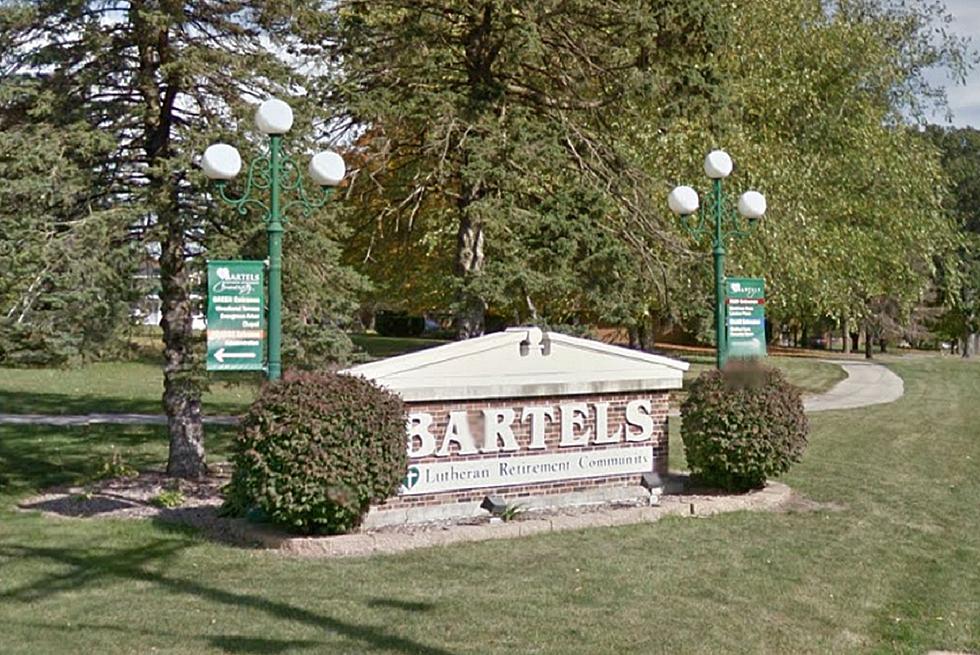 Waverly Facility Fights Off Coronavirus Outbreak
Source: Google Maps - Street View
Long-term care facilities in Iowa have been hard hit by the coronavirus pandemic.
On Friday, health officials reported 1,300 cases of COVID-19 among residents and staff at 35 nursing homes across the state. Among the facilities listed were the Harmony House (79 cases) and Friendship Village Retirement Center (38 cases) in Waterloo, and NewAldaya Lifescapes (12 cases) in Cedar Falls.
One month ago, Bartels Lutheran Retirement Community in Waverly was among the first long-term care centers in Iowa to report an outbreak of COVID-19. State health officials Friday listed the independent living and health care facility with 31 positive cases, but the statistics apparently are outdated.
Bartels President and CEO Paula Geise announced in a Facebook post Thursday that there are no longer any active cases of COVID-19 at the facility. In the post, Geise thanked her staff for working together to protect the residents of Bartels, who are among the most vulnerable victims of the pandemic.
According to Geise, Bartels will continue testing residents who show symptoms of COVID-19 or need to have a medical procedure done. She said all remaining Woodland Terrace residents will be tested, as a precautionary measure. Employees will be directed to the TestIowa site for testings.
On Friday, some Bartels residents were able to get away from the facility to view the countryside for the first time this spring.
On a day when some businesses that had been closed to limit the spread of COVID-19 reopened, Iowa health officials reported that 18 additional deaths had increased the death toll 336 statewide. They also announced 374 new positive cases Friday, raising the overall total to 14,079.
State health officials said 405 people are currently hospitalized in Iowa with symptoms of the coronavirus, an increase of 19 patients since Thursday. Statistics show 50 people are now being treated in Black Hawk County, which is 19 more than the 31 patients reported 24 hours earlier.
Currently, 22 patients are hospitalized in Linn County. There are 19 in Dallas County, 18 in Marshall County, and 15 in Dubuque County.
According to state health officials, 115 patients are being treated for the coronavirus in Polk County and 58 are hospitalized in Woodbury County.
Statewide, 6,561 people who have tested positive for COVID-19 in Iowa have recovered. A total of 93,556 people have been tested.

Enter your number to get our free mobile app