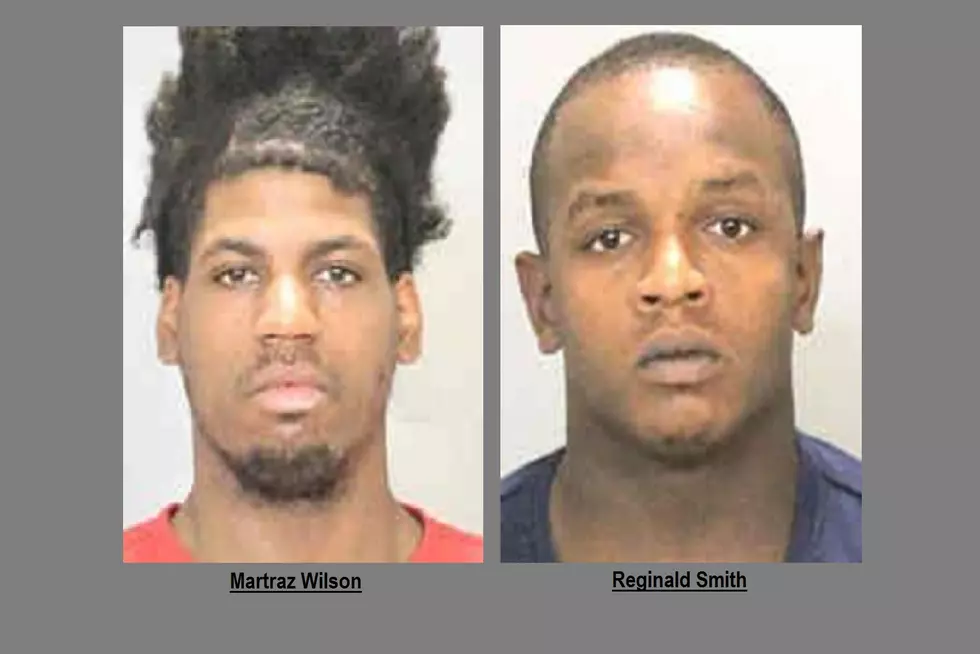 Waterloo Police Seize Drugs, Weapons During Weekend Searches
Courtesy: Vinelink
Two Waterloo men were arrested Saturday after police executed search warrants at separate apartments in the same building.
According to a press release, officers assigned to the Violent Crime Apprehensive Team located firearms and narcotics during the search of apartments "A" and "D" at 244 Palmer Drive. The men taken into custody were identified as 22-year-old Martraz Wilson and 27-year-old Reginald Smith.
Police charged Wilson with second-offense possession of a firearm as a felon. Authorities said they located a Beretta .40 caliber handgun and Federal Arms Model FA91 .308 caliber rifle inside his apartment, unit "A".
Court records show Wilson is barred from possessing firearms due to a previous felony conviction in Buena Vista County last year.
Smith was arrested on charges of possession of marijuana with intent to deliver and possession of a synthetic marijuana (K2) with intent to deliver. Police said officers discovered "distribution quantities of marijuana and synthetic marijuana, commonly referred to as K2 or Spice" during the search of his apartment and vehicle.
Both men were taken to the Black Hawk County Jail.