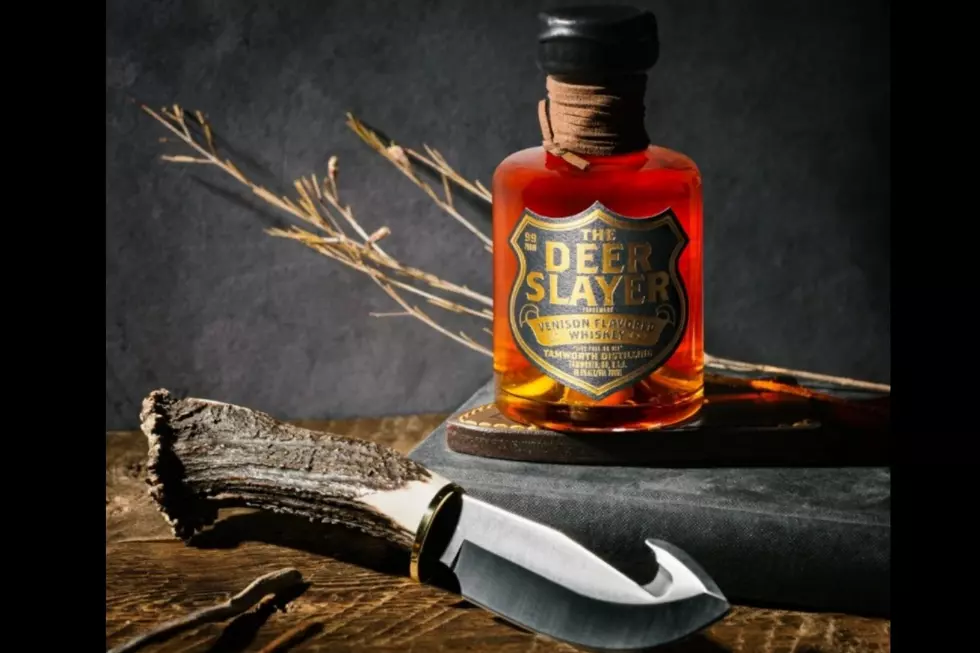 Tamworth Distillery via Twitter
Get ready to Drink your Deer: Venison Flavored Whiskey is arriving later this month.
Unlike the legend that Jaegermeister actually contains deer blood as an ingredient (it does NOT), this whiskey is the real deer…uh, I mean, deal.
"Deerslayer Whiskey" will be available November 14 and will taste like deer --- because there's deer in it.
A 99-proof bottle will run you $65.
The whiskey is flavored with the flora and fauna of New Hampshire in autumn— specifically, venison. The Deerslayer is crafted with three-year-old white wheat whiskey that allows the venison flavor to truly shine and distilled with slow-smoked red deer venison.
The ingredients also include; porcini mushrooms, cranberries, juniper berries, and green peppercorns.
Or, if the taste of Beaver entices you, feel free to try the Eau De Musc --- is uses the oil extract from the castor gland of the North American beaver.
So, if you've got Buck (Whiskey) Fever, you better put on your Hunter's Orange, find the trail, and head east. You can only get it in New Hampshire at the foot of the White Mountains.
11 Things You'll Find in Every Iowa Home