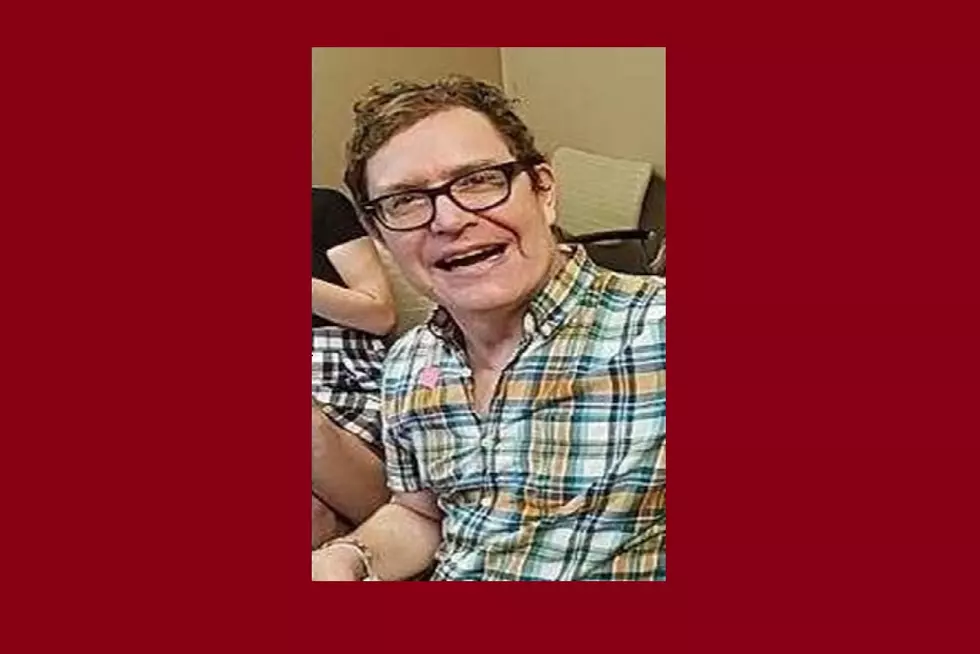 UPDATE: Missing Waverly Man Found Alive [PHOTOS]
Michael Jensen / Courtesy: Waterloo Police Dept.
The search for a former Wartburg College music instructor, who escaped from a Waterloo care facility Monday night, has ended with some happy news on its fourth day.
A family member posted on Facebook Friday morning that 46-year-old Michael Jensen had been found alive. Waterloo police, the lead agency in the investigation, later confirmed the news in a press release. They said Jensen was found just blocks from Ravenwood Specialty Care, the facility he escaped from earlier this week when he went through a window.
The short statement from police read: "Mike Jensen has been located by a citizen, in a spillway near San Marnan (Drive) and Hammond Ave. He was transported by Waterloo Fire (Rescue) to the hospital for treatment. We would like to thank everyone for their efforts in locating Mr. Jensen and wish him and his family well."
A press release from MercyOne Waterloo Medical Center said Jensen was receiving treatment at the hospital, where he was listed in serious condition Friday afternoon. Hospital officials said Jensen had been reunited with his family.
The search for Jensen resumed at 9 AM Friday with more than 200 volunteers showing up at the Island Park Boat House in Cedar Falls, where the Incident Command Center was set up. The volunteers paired off in groups of about 20 people, who were sent out to scour wooded areas in the North Cedar neighborhood. The search was in progress when authorities learned that Jensen had been located.
Jensen's wife, Jen, said her husband was diagnosed with brain cancer in 2012.
"He's had diminished capacity since 2016," Jen Jensen said. "Mostly from the brain cancer and complications from the treatments."
Jensen said the past few months have been extremely difficult on the family. Jensen and the couple's three daughters, one of whom just graduated from Waverly-Shell Rock High School, haven't been able to visit Michael because pandemic restrictions.
"He's been in a nursing home for two years with cooperative care," she said. "To be quite honest, with COVID, we've been at the end of our rope. It had been 121 days on Monday since I've seen him and been able to hug him."
Authorities thought Michael Jensen might have been trying to return to the family's home in Waverly, which is why authorities concentrated the organized searches where they did. Nearly 50 volunteers showed up in Janesville Thursday to help look for the missing man and they spent the morning searching property between Cedar Falls and Waverly before severe weather ended the effort around noon.
Jensen said she's extremely grateful for the support her family has received from friends and strangers.
"When I drove in the parking lot, I had to take a minute to have a good cry," she said. "It's overwhelming to see ... a parking lot full of volunteers, who are taking their summer day."
Firefighters and first-responders went door-to-door in Janesville Thursday night. Jen Jensen was confident her husband would be found, even though three days had passed since he disappeared and there had been no signs of him.
"We're going to find him," she said Thursday as volunteers were leaving the Riviera Roost Events Center in Janesville to start their search. "I have so much confidence in this law enforcement team. Waterloo P.D. has been fantastic and homeland security has been wonderful."

Enter your number to get our free mobile app
The Search For Michael Jensen