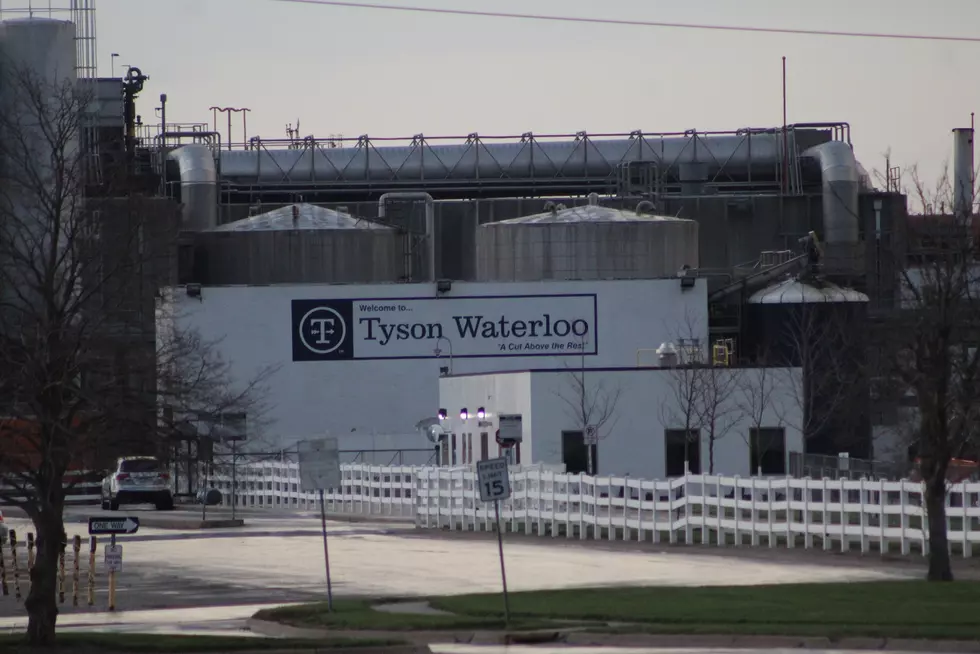 Tyson Foods Requiring COVID-19 Vaccinations For U.S. Workforce
Photo By: Elwin Huffman - Townsquare Media
With COVID-19 cases on the rise across the United States again, one of the nation's largest meat producers is taking steps to protect its workforce.
Tyson Foods is now requiring all current employees to be fully vaccinated by Nov. 1, company officials announced Monday. In a press release, Tyson officials said the company no longer plans to hire unvaccinated people.
The announcement comes at a time when the delta variant is spreading across the country. According to the U.S. Centers For Disease Control and Prevention, the number of Americans who are fully vaccinated is currently around 49.6%.
"Getting vaccinated against COVID-19 is the single most effective thing we can do to protect our team members, their families and their communities," said Dr. Claudia Coplein, Tyson Foods' Chief Medical Officer. "With rapidly rising COVID-19 case counts of contagious, dangerous variants leading to increasing rates of severe illness and hospitalization among the U.S. unvaccinated population, this is the right time to take the next step to ensure a fully vaccinated workforce."
The action makes Tyson the largest U.S. food company to require COVID-19 vaccinations for its entire workforce.
"We did not take this decision lightly," Tyson President and CEO Donnie King said in a memo that was sent to employees Monday and also posted on the company's website. "We take this step today because nothing is more important than our team members' health and safety, and we thank them for the work they do, every day, to help us feed this country, and our world."
Company officials said after months of encouraging employees to get shots, nearly half of Tyson's national workforce has been vaccinated against COVID-19. In the memo, King said infection rates among team members remain low.
Tyson employees around 11,000 people at six productions plants in Iowa. Those facilities are located in Waterloo, Independence, Columbus Junction, Council Bluffs, Perry and Storm Lake.
The company also plans to provide $200 to frontline employees who are fully vaccinated. The bonus is an expansion of Tyson's existing policy of compensating workers for up to four hours of regular pay if they are immunized outside of their normal shift or through an external source.
Companies Based in Iowa
These companies all have one thing in common: They're based in the Hawkeye state.
KEEP LOOKING: See what 50 company logos looked like then and now
.