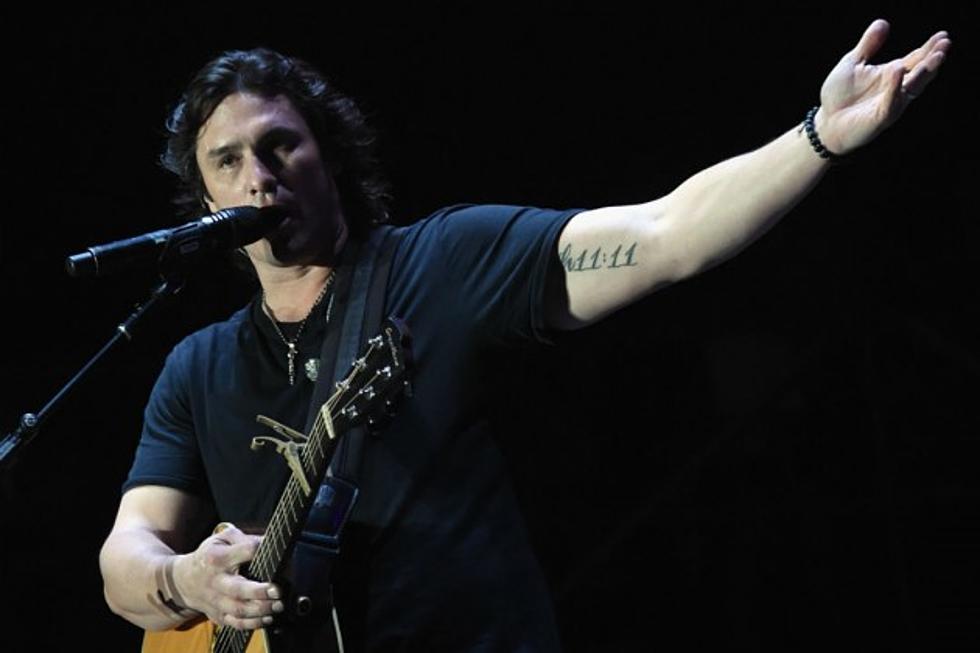 Rick Diamond, Getty Images
If you don't know his catalog well, you might think of Joe Nichols as the guy behind the goofy novelty hit "Tequila Makes Her Clothes Fall Off." And while that's him, of course, there's plenty more to Nichols than that single song.
Since his first studio album in 1996, Nichols has done a lot more than sing about the disrobing effects of tequila. He has released nine studio albums, earned a couple of Grammy Awards nominations and tallied more than a dozen Top 40 singles.
Nichols' best songs show off his range as a country singer. If you want to know what Nichols can do outside of tequila shots, read on.
5

"The Impossible"

From 'Man With a Memory' (2002)

Nichols stormed onto the country scene with "The Impossible." He'd been around before (he released his first studio album in 1996), but it was this song -- the lead single off of his sophomore album, 2002's Man With a Memory  -- that made Nichols a star. "The Impossible" was Nichols' first hit (it reached No. 3 on the Hot Country Songs chart), and the sentimental ballad about never giving up on "the impossible" made people take notice. Kelly Lovelace and Lee Thomas Miller, the song's writers, earned Grammy Awards nominations for Best Country Song, and Nichols himself earned a Grammys nomination for Best Male Country Vocal Performance.

4

"Tequila Makes Her Clothes Fall Off"

From 'III' (2005)

Love it or hate it, "Tequila Makes Her Clothes Fall Off" is probably Nichols' best-known hit. The hard-drinking, but goofy, party song was the first single from 2005's III, and became Nichols' second No. 1 hit on the country charts. The atypical drinking song features line after line like, "Them pantyhose ain't gonna last too long if the DJ puts Bon Jovi on / She might come home in a tablecloth."

3

"Brokenheartsville"

From 'Man With a Memory' (2002)

"Brokenheartsville" is a single from Nichols' 2002 album, Man With a Memory. It's a breakup song about a cheater, littered with memorable lines such as "Here's to the past / They can kiss my glass / I hope she's happy with him." The song finds a way to have fun with the bitterness of a breakup -- a sentiment that helped make "Brokenheartsville" Nichols' first No. 1 hit and his second Grammy Awards-nominated tune (for Best Male Vocal Performance).

2

"Sunny and 75"

From 'Crickets' (2013)

Nichols chose "Sunny and 75" as the lead single from 2013's Crickets, and it's not hard to see why: The uptempo song is sunny, cheery and easy to sing along with. In short, it showcases a lot of what Crickets (and Nichols himself) is about. The chart-topping single was a cross-genre, gold-certified success ... likely because its chorus won't leave your head until long after you've heard it.

1

"Yeah"

From 'Crickets' (2013)

Nichols' eighth studio album, 2013's Crickets, may be the singer's best. And "Yeah," the second single from that album, is one of its best songs. "Yeah" is about agreeing to adventure: "Whatever you're drinking, that's what I'm drinking / Girl, you're calling the shots tonight," Nichols declares. "Yeah" was the fifth No. 1 hit for Nichols and is certified gold.