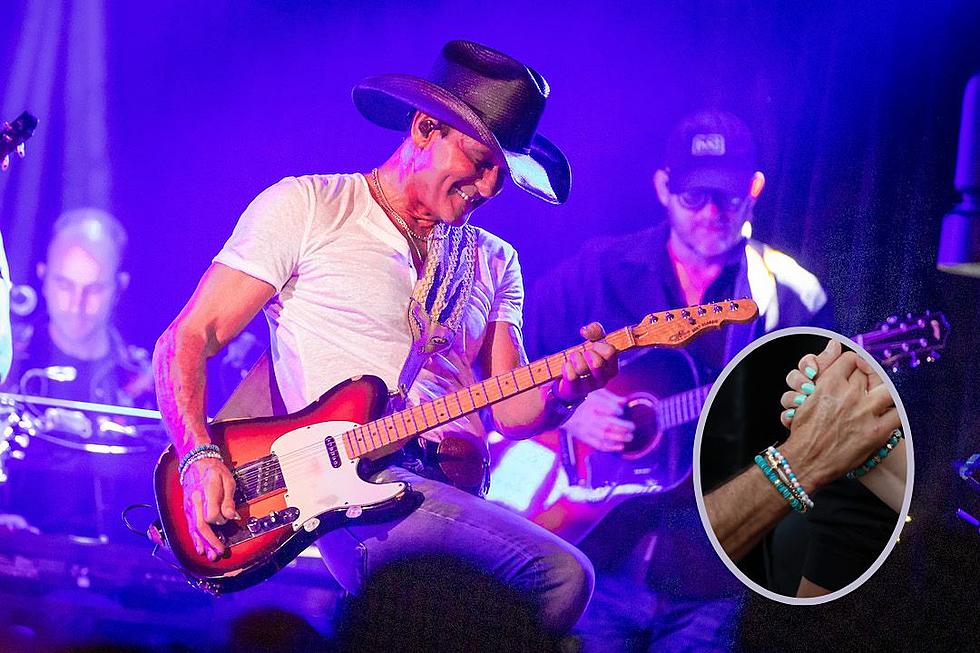 Tim McGraw Offers the Sweetest Dad Advice to a Young Fan [Watch]
Emma McIntyre (2), Getty Images
Once a girl dad, always a girl dad.
Tim McGraw played a surprise show at famed West Hollywood venue Whisky a Go Go on Monday night (July 24), and he made sure to schedule time for plenty of personal interaction with his fans — of all ages.
At one point during his set, he pointed out a young girl in the crowd named Berkeley who made him a special piece of jewelry that he was wearing that night.
"My little pal over here, she made this bracelet for me. It's got my wife and all my daughters' initials on it, so thank you Berkeley, I appreciate it," McGraw explained, holding up his right hand to show off the bracelet in question.
When young Berkeley presented him with the bracelet, McGraw took the opportunity to offer her some sweet fatherly advice, which he then repeated from the stage.
"Remember what I told you earlier, right? Be strong and fierce," McGraw said. "Be a woman who goes out and conquers the world."
McGraw is dad to three such women. He and his wife Faith Hill share three young adult daughters — 26-year-old Gracie, 24-year-old Maggie and 21-year-old Audrey — and all three are currently pursuing careers of their own. They frequently appear alongside their superstar dad on social media, and Audrey co-starred in McGraw's "7500 OBO" music video in 2021.
The pop-up show at Whisky a Go Go was a celebration of McGraw's upcoming new album, Standing Room Only, which is due to arrive on Aug. 25.
See Inside Tim McGraw + Faith Hill's Private Island Estate: