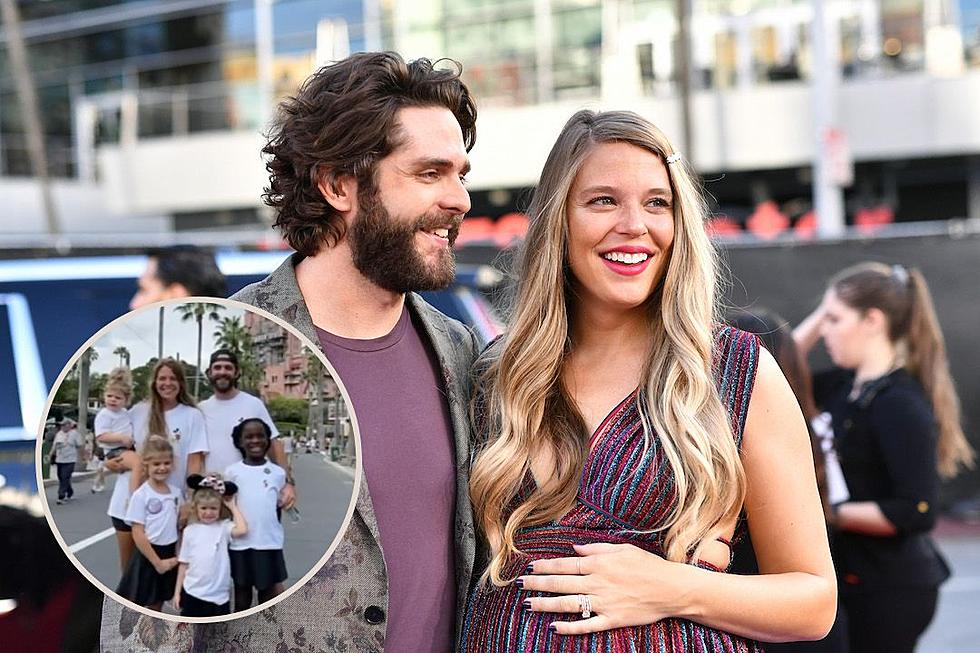 Thomas Rhett Is Living the 'Good Ole Days' During Family Disney Trip [Watch]
Emma McIntyre, Getty Images/Instagram
Parenting four young children is no small feat, but Thomas Rhett and his wife Lauren are feeling grateful for the chaos after a family trip to Disney World.
On his social media, the singer shared a highlights reel of the experience, including video of the kids dressing up in their Disney costume finest. The Akins family and their four little girls met all their favorite characters, rode the rides and took in the sighs surrounding the Magic Castle during their Disney vacation.
As he looks back on the trip, Rhett is reflecting on how easy it is to get exhausted by the daily grind of being a parent, and how by doing that you lose sight of the joy of having young children at home.
"These are the good ole days," the singer writes in the caption of his post. "Sometimes it's easy to wish they were a little bit older so they would feel a little bit easier but I don't wanna do that anymore.
"These are the moments we will remember for a lifetime. In the words of [Lauren], 'These are the magic moments,'" he continues.
The country star couple are parents to daughters Willa Gray, Ada James, Lennon Love and Lillie Carolina, who range in age from almost-two to almost-eight years old.
Rhett's recent family vacation reminded him to enjoy parenthood: Even the hard parts, and even while he's still in the thick of it.
"Here's to embracing the tired, the crying, the arguing, the taking 60 pictures just to make sure everyone is smiling in at least one, the caffeine, the Epcot beer, the laughter, the smiles, the joy, the magic," he says. "Here's to parenthood."
PICTURES: See Inside Thomas Rhett's $4.7 Million Rural Paradise
When
Thomas Rhett
and his wife,
Lauren Akins
, want to get away from it all, they sure have plenty of space and privacy. The couple and their kids can relax and unwind as much as they'd like at their rural weekend retreat outside of Nashville, which features an amazing barn-themed house that is a perfect home away from home.
Gallery Credit: Sterling Whitaker