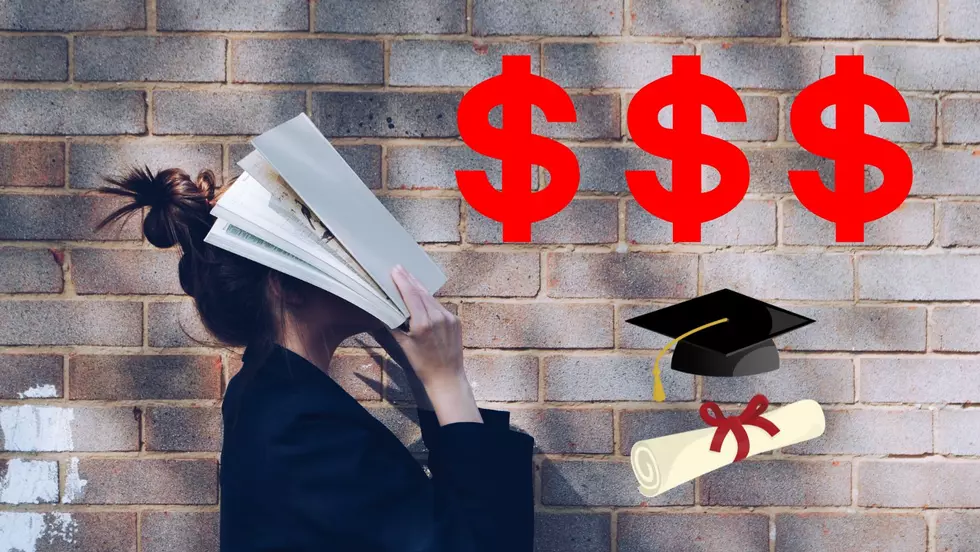 This School is "The Worst College for Your Money" in Iowa
Unsplash / Canva
"What? College has gotten drastically more expensive over the last few decades in the United States? I had no idea!" Said no one ever.
It's a topic of discussion in political debates, among recent graduates, and even folks who haven't been in a classroom setting in 40 years.
Luckily, along with the help of my parents, I was able to escape my education with no debt. Most Americans can't say the same.
Per the Education Data Initiative, the average university student finishes their tenure over $30,000 dollars in debt. Compare that to $5,060 in 1970 when converted to May 2021 dollars.
And so, when choosing where you or your children are going to get their higher education, you better factor in if you're going to get your money's worth.
MoneyWise is here to help out.
The site went through every state in the country and determined which colleges and universities are the "worst for your money." Key reminder that these are their words, not mine.
According to their findings, the college earning the distinction in Iowa is Waldorf University, located in Forest City.
Here's what they included (these are as of March 26, 2021):
Average net price per year: $19,983
Median earnings six years after graduation: $37,800
Here's what the university's website has regarding cost:
| Fee | Annually | Per Semester |
| --- | --- | --- |
| Tuition | $22,434 | $11,217 |
| Comprehensive Fee | $1,232 | $616 |
| Room and Board | $8,062 | $4,031 |
| Total Cost of Attendance | $31,728 | $15,477 |
| Overload Tuition | $616 per credit hour | N/A |
All of that doesn't include living expenses. The cheapest housing provided by the school is in Timberland Senior Apartments (only offered to juniors and seniors), and costs $6,036 per year ($503 a month). The most expensive is a single room in Breen Hall, which is $10,026 per year ($835 a month). Meal plans vary in cost from $125 per week to $300 per week.
Moneywise continued, addressing debt post-college: "You can expect to rack up $28,340 in student debt over four years at Waldorf although only 7.7% of borrowers end up defaulting on their loans."
A reviewer of the school said this:
After being accepted and completing a year, I was told that I had exhausted my financial aid. I am a single mother and unemployed and cannot afford to pay the amount of money requested on my own.
I promise it's not all bad, though.
Niche.com ranks Waldorf 258th out of 1,616 colleges in the U.S. in diversity and ninth in safety out of 25 schools in Iowa!
The site also received poll data that shows students enjoyed their time in Forest City: 88 percent of students agree that professors put a lot of effort into teaching their classes,  100 percent of students agree that it is easy to get the classes they want, and 71 percent of students agree that the workload is easy to manage.
96 percent of students also are employed within two years of graduation -- the national average is 83 percent.
And lastly, from Niche, this student left a glowing review:
"I am a United States Military member pursing my education to become an Emergency Management professional. I am proud to study at Waldorf because I feel understood and provided for. Professors and staff are willing to work around erroneous schedules and difficult times in life. The online experience provides a great personal manner that relates the student and entire class together with the professor.
Every professor and staff member I've dealt with has been professional, caring, and supportive. My educational goals are given a highlight and I am driven to achieve and exceed them with a backbone of faculty and students to help.
Go Warriors!"
The Top 10 Colleges and Universities in Iowa Heading into 2022
Second semester is right around the corner, and high school seniors will need to pick where they're headed next fall. Here are the top colleges and universities in the Hawkeye State.
Iowa Home With 24-Foot Ceilings and Quartz Countertops